Last Saturday, legendary Soviet intelligence officer George Blake (George Behar - birth name) celebrated his 95 anniversary. Born in Rotterdam, Holland, he participated in the local resistance during World War II and was eventually forced to move to Britain, fleeing from the Nazi occupation of the Netherlands. A few years later he received a military education, entered the British secret service MI6. His tasks included the recruitment of agents of British intelligence in the countries of Eastern Europe, the so-called socialist camp.
According to personal convictions (due to his enthusiasm for communist ideas) and after receiving testimonies about the atrocities of Western countries in Korea, George Blake eventually went to serve in Soviet intelligence and for a long time passed to Moscow secret information about the activities of MI6. Thanks to Blake, dozens of agents of Western intelligence services who worked against the USSR were exposed. Information was received about the so-called Berlin tunnel.
After some time, he was exposed in Britain and ended up in prison, having received a record term on this case from the court - 42 year of imprisonment. He escaped from prison, moved to Moscow, where he still lives. He received the title of colonel of the KGB. For a long time he taught at the Academy of the Foreign Intelligence Service of Russia.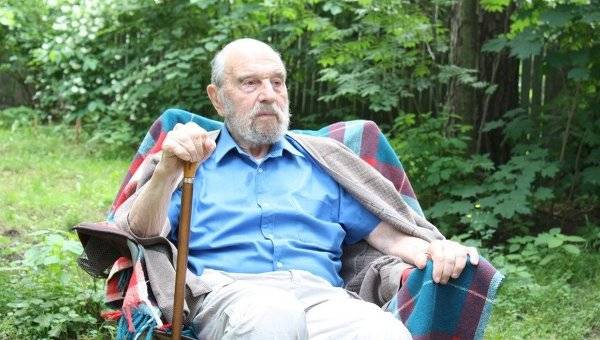 In the program "News on Saturday," Sergey Brilev, during an interview, asked Blake if he was regretting his transfer to the service of the Country of Soviets.
To which Georgy Ivanovich (that is Blake's name in Russia) replied that if he had such an opportunity, he would repeat his life path.
George Blake expressed the hope that in a certain time they would begin their revival of the idea of ​​a society of social justice and true equality, which suddenly disappeared with the collapse of the Soviet Union.
Congratulations to the renowned scout with 95 anniversary!