On CNN, former US national intelligence chief James Klepper and former CIA chief John Brennan commented on Donald Trump's statement that "only fools are against good relations with Russia. According to Brennan, US presidential statements about the need to build positive relations with Russia indicate that Trump "may be influenced by Vladimir Putin."
In turn, James Klepper noted something like the following:
Either Trump is dependent on Vladimir Putin, having fallen into this dependence lately, or he initially works in the interests of Russia.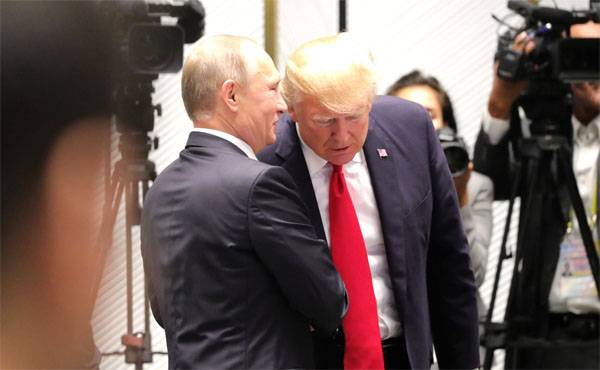 What exactly is the work of the current US president "in the interests of Russia", the former head of the US national intelligence service did not explain.
In a statement by John Brennan, the thought was also made that Trump was "afraid of the Russian president." Brennan further added that Russia and China "are trying to use their influence on Trump in the interests of Moscow and Beijing."
As you can see, conspiracy in the United States relative to the Trump presidency is only gaining momentum.