Ankara went to sign an agreement with Moscow on the supply of C-400 air defense systems, since it could not receive similar systems from NATO countries due to the lack of US support, reports
RIA News
statement by Turkish Prime Minister Binali Yıldırım.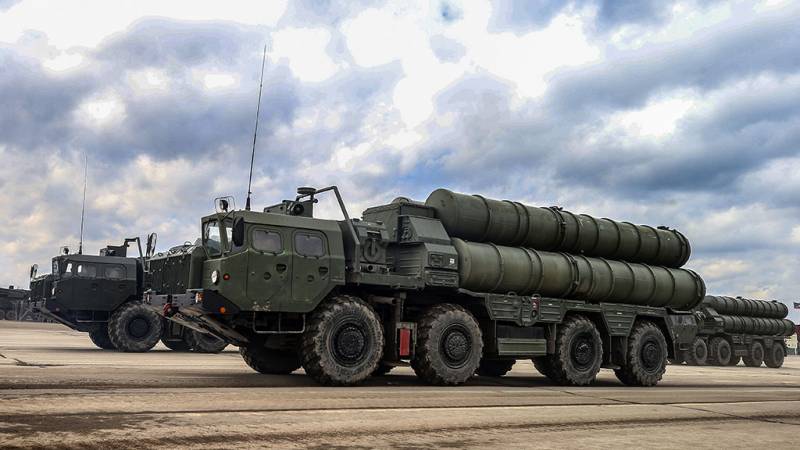 We wanted to get them (air defense systems) from NATO member countries, but we could not get the necessary support from the US ... The fact that we entered into defense cooperation with Russia does not detract from our obligations as a member of NATO. Quite the contrary, it enhances them. We do not intend to abandon NATO. We need such cooperation with Russia only in the near future to destroy threats to Turkey,
said the prime minister in an interview with the Hurriyet newspaper.
According to him, "Turkey had no other choice, because, due to the lack of a modern air defense system, the Turkish Air Force could not destroy the 71 rocket fired from Turkey from Syria, resulting in the death of 29 people." The city of Kilis, bordering on Syria, has been repeatedly subjected to shelling by terrorists.
In turn, the Minister of Defense of Turkey Nurettin Janikli said that the deal with Russia is only part of the Turkish program to strengthen air defense. The main goal - the creation of its own enterprise for the production of anti-aircraft systems.
LAW C-400 purchased. Everything connected with this question is already details. However, we do not intend to rest on our laurels and are aimed at the development of domestic capacities. Air defense systems should be developed in Turkey itself, in domestic enterprises,
said the minister.
According to him, it is for this reason that "a preliminary agreement was reached with the Franco-Italian consortium Eurosam".
Recall, last Wednesday in Brussels, a memorandum of intent was signed between Turkey, France and Italy in the field of air defense. The agreement provides for the joint production and supply to Turkey of the new generation SAMP-T anti-aircraft system of the Eurosam consortium.