Supporters of the ex-president of Georgia, the former governor of the Odessa region and the former citizen of Ukraine, Mikhail Saakashvili, gather in the center of Kiev to hold a march demanding to pass laws on the impeachment of the president and the anti-corruption court, the correspondent reports.
RIA News
from the scene.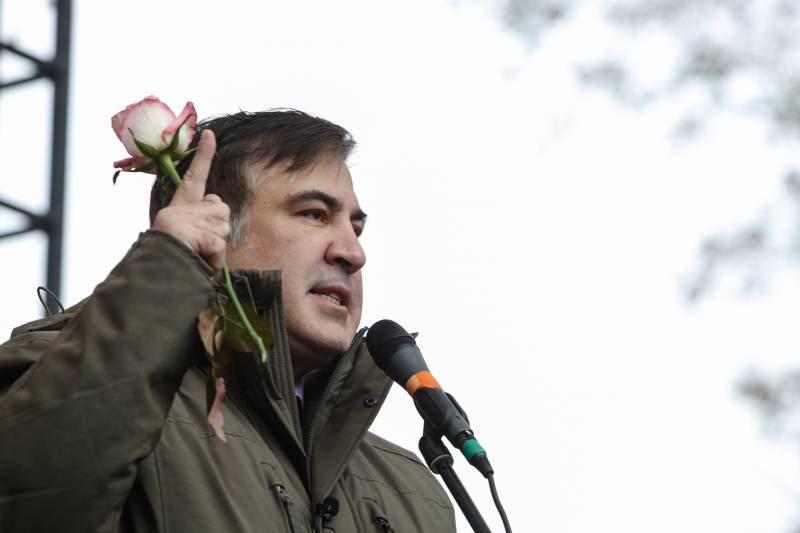 "Several hundred people have already gathered on Mikhailovskaya Square. In Kiev, the whole day it was pouring rain, which now turned into snow. Those who came to the action stand with open umbrellas and raincoats. Some of them hold state flags of Ukraine, "the report says.
The organizers announced to the crowd that the column would move in the direction of the tent camp of Saakashvili's supporters near the Verkhovna Rada. There will be another "round" of the national assembly.
Initially, a number of other political forces took part in the rally at the Rada, which began on October 17, in addition to Saakashvili's Movement of New Forces party. However, gradually they began to declare their withdrawal from the protest. Now only Saakashvili's party continues to actively support the action.
Recall, during a speech at the Rada 7 in November, the politician declared his readiness to start December 3 "procedure of national impeachment" to President Poroshenko, if the authorities continue to ignore the demands of the protesters.
According to the constitution, impeachment can be declared if the head of state commits treason or another serious crime.