Representatives of the American delegation tried to agree on a separate meeting of the presidents Donald Trump and Vladimir Putin in Vietnam during the APEC summit, but offered a time and place that arranged only them, reports
RIA News
message of the press secretary of the Russian leader Dmitry Peskov.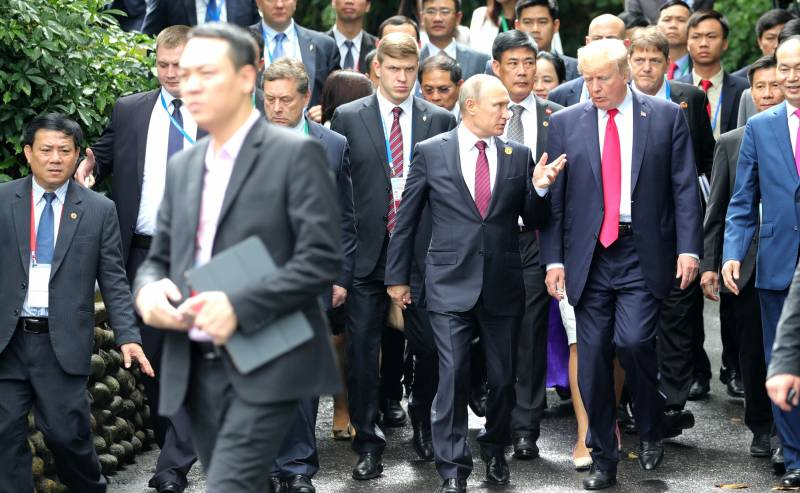 Indeed, they tried to agree on a separate full-format meeting both through the protocol services and through other channels. There is a common diplomatic practice when summits are alternately organized on the territory of each of the parties. As a rule, the parties try to offer each other various alternative options in order to coordinate the schedules of the heads of state, given that they are always overloaded during such summits,
told Sands.
Unfortunately, this time the American side, despite all the efforts of our Russian colleagues, in fact, did not offer any alternatives. One time was offered the only thing that suited the American side, and one place was offered - a room that was rented by Americans,
added on.
A spokesman said that the meeting in Hamburg was held on American territory, and by diplomatic order this time the meeting was to be held on Russian territory.
The Americans did not show any flexibility, and, unfortunately, they did not provide any other alternative proposals. Therefore, the meeting could not take place,
noted Sands.