On Sunday, several hundred demonstrators protesting against the arrival of the United States President Donald Trump in the Philippines tried to break through to the American embassy in Manila, but were stopped by water cannons, reports
TASS
message of the newspaper Manila Times.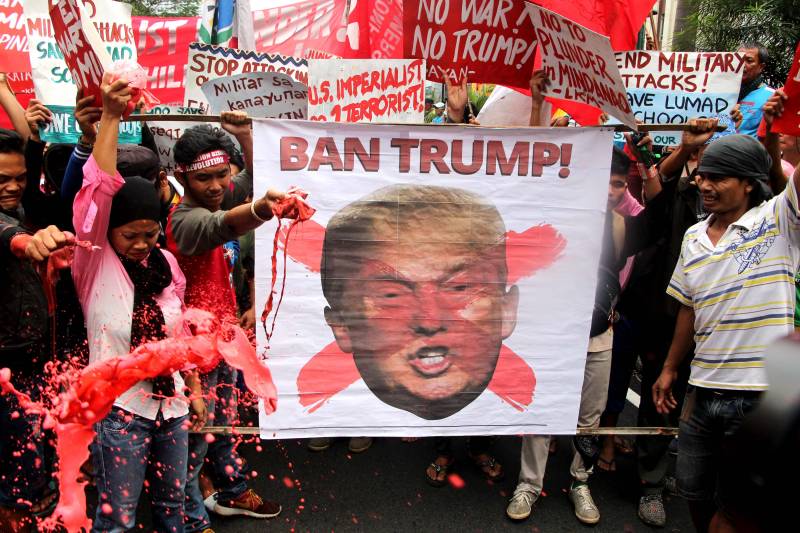 The demonstrators demanded "not to let Trump" into the country, opposing the military cooperation of the Philippines and the United States.
After the activists tried to break through the police cordon, law enforcement officers scattered the crowd, using the fire engine hoses.
"The incident took place just a few hours before the arrival of the American President in Manila to participate in the events of the Summit of the Association of Southeast Asian Nations (ASEAN)," the report says.
Street protests against the background of the visit of the American leader have been held in Manila since Friday.
Several hundred activists (the organizers of the rally report several thousand people) are demanding "to ban Trump from entering," protesting against "imperialist aggression and many years of US domination in the Philippines."
Demonstrators chanted "No to Trump!" No United States. They burned a cloth styled as an American flag, as well as several portraits of Trump.
Recall, November 12-14 Trump will be in the Philippines, where he will take part in the ASEAN-US summit and the East Asian Summit.