Aviation
led by the United States Western coalition struck an air strike at the village of Douaiji, located in the province of Deir ez-Zor on the border with Iraq, reports
RIA News
message agency SANA.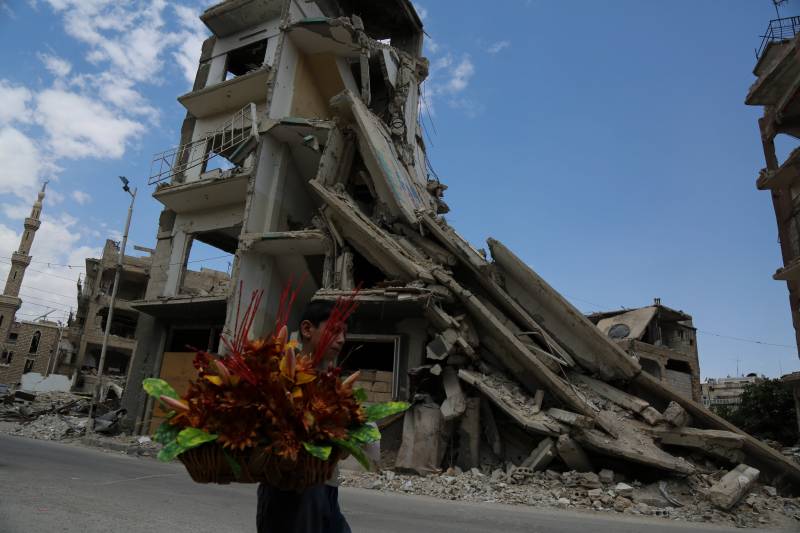 As a result of the strike, ten civilians were killed, several people were injured.
According to the agency, the planes launched a rocket attack on the residential area of ​​Tel Al-Shaer.
"One of the missiles hit the ambulance, everyone who was in the car died," - said in a statement.
Last week, the Syrian Permanent Mission sent a letter to the UN Secretary General and the Chairman of the Security Council, in which the coalition was accused of covering the withdrawal of IG militants (prohibited in the Russian Federation) from Raqqa and Deir-ez-Zor during operations to free these cities.
Recall the United States and the armed coalition they created operating in Syria without the consent of the official Damascus, as well as without a UN resolution. At the end of last month, the coalition command recognized the death of 786 civilians as a result of its attacks in Syria and Iraq since August 2014 of the year, that is, since the start of the operation against the IG group.