Andrei Krasov, deputy head of the Duma defense committee, called the "statement of the National Security and Defense Council of Ukraine Oleksandr Turchynov, a" crazy speculation, "that Moscow forces troops to" repaint "the UN peacekeepers to the borders of Ukraine, reports
RIA News
.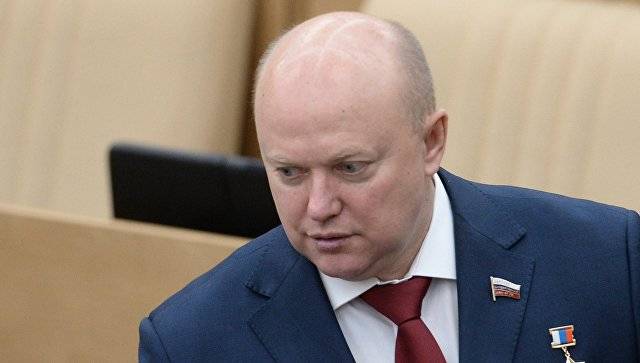 Turchinov also expressed confidence that the law on the reintegration of Donbass "will not allow Russia to implement its plans."
As for the concentration of troops, which are going to "repaint", this is another crazy speculation on the part of the Kiev leadership, which ... should be puzzled with only one goal - to fulfill the Minsk agreements. And they are trying to get away from it under any pretext. Across Europe spread fears, the next horror stories about Russia,
Krasov said the agency.
He stressed that the actions about which Turchinov ranted, "are not being taken by the Russian side." The parliamentarian also advised Kiev not to look for the root cause in Russia, which the Ukrainian leadership has done before.
The Ukrainian authorities need to take care of the rigorous implementation of the Minsk agreements.
It is necessary for the entire civilized world community to force Ukraine to fulfill, finally, these agreements so that the blood stops flowing in the two republics of the LC and the DPR,
declared Krasov.
Also, the issue of Kiev's observance of the Minsk agreements should be taken care of by the "guarantors" of Ukraine - Germany and France, the politician added.