The leadership of the museum of wax figures De Arca in Indonesia had to remove from the exposition the sculpture of the leader of Nazi Germany Adolf Hitler after criticizing human rights activists, reports
RIA News
Post editions of Sky News.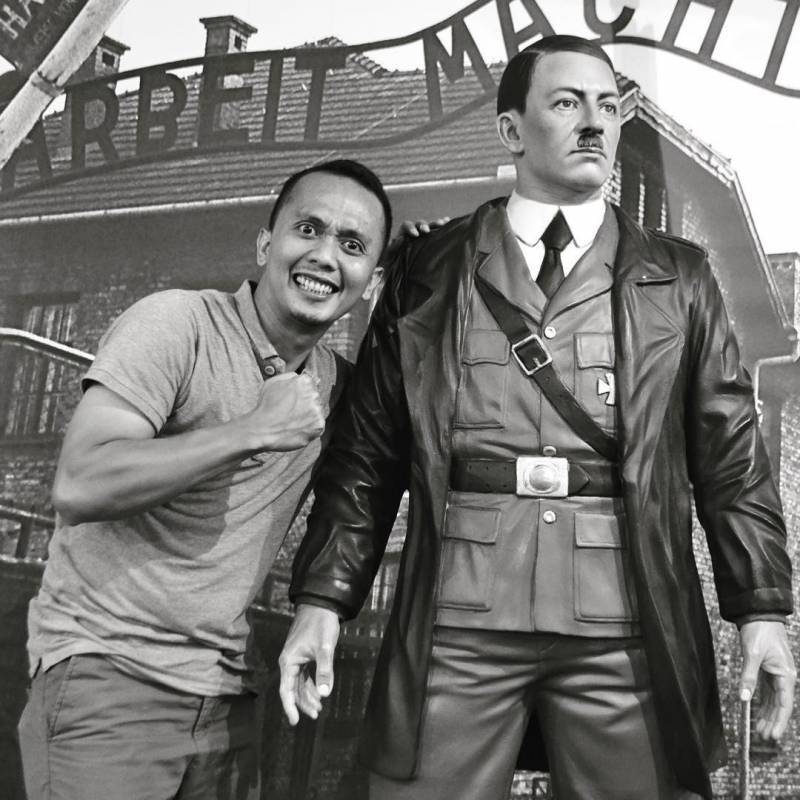 "The wax figure from 2014 of the year stood against the entrance to the Auschwitz-Birkenau concentration camp (Auschwitz) with a sign Arbeit macht frei (" Labor frees "). Sculpture has become one of the most popular art objects for selfies, "the newspaper writes.
Finally, the Jewish human rights organization "Simon Wiesenthal Center" drew attention to the figure of Hitler. The head of the center, Abraham Cooper, stated that "everything is wrong" in this exposition.
It is difficult to express how contemptible it is. The background is disgusting. This is just a mockery of the victims who once entered the gate, but did not get out of there,
said Cooper.
In turn, the museum manager Jamie Miesbach noted that the exhibition organizers did not want to offend anyone.
We did not want to cause anger. Hitler's figure is in the museum in order to enlighten,
he explained.