Russian President Vladimir Putin called the actions of the United States against the Russian media in America "an attack on freedom of speech" and warned Washington about the "mirror response" of Moscow
It would be ridiculous, as people say, if it were not so sad. Because those who do it in the United States have been beating their breasts all the time and saying that they are "note-taking democrats", number one in the world. And in this regard, freedom of speech has always risen to the shield as the torch of democracy. Without freedom of speech, democracy does not exist. The attack on our media in the United States is an attack on free speech, without a doubt
- Putin said at a press conference following the APEC summit.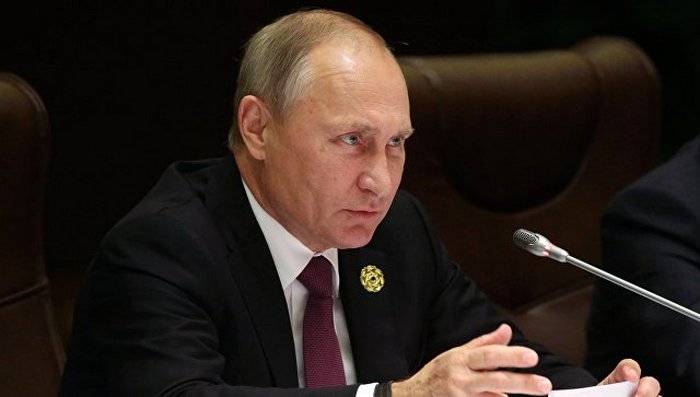 Earlier, the US Justice Department demanded from the Russian TV channel RT America to register as a foreign agent until 13 in November. Margarita Simonyan, editor-in-chief of the Rossiya Segodnya news Agency and the RT television channel, called such a deadline "cannibal".
Chairman of the State Duma Vyacheslav Volodin instructed the relevant committee of the lower house of parliament to develop mirror measures. The Duma stated that foreign media would be included in the law on "foreign agents". The candidates include CNN, Voice of America and Radio Liberty. It is possible that the list will include social networks.
We are disappointed, as they say in such cases, but, of course, it cannot be otherwise, and what is now being discussed in the State Duma — I saw it yesterday — may be too harsh, but this is natural, because at the level of representative bodies The authorities often sound extreme assessments, harsh judgments and harsh sentences. But we will definitely have to formulate the answer, and it will be a mirror image.
- Putin said. According to the president, there is no evidence of interference by the Russian media in the course of the election campaign in the United States.
The head of state stressed that the position of the media can be argued, but not by pressure.
The media make a point. They give information, interpret and express their point of view. You can argue with her, but not by closing or creating the conditions for the impossibility of carrying out a direct professional activity, but by presenting your point of view, bringing your information to the audience. No: follow the path of the actual closure. The answer will be adequate, mirror
- Putin concluded, passes
RIA News