Iranian media reported that the Soviet-made Su-22 fighter suffered a crash in the south of the country. According to the latest data, the aircraft belonged to the Corps of the Guardians of the Islamic Revolution (IRGC).
RIA News
cites a message from Iranian news agency
FARS News
:
A military plane Su-22 of the Air Force of the Revolutionary Guards of the Islamic Revolution fell in the morning 8 (8.30 MSK) during military exercises in the province of Fars. The pilot died on the spot.
Photos that are published in social networks show that at the site of the crash of the plane a completely burnt grass plot was formed. Judging by the photo, the plane fell in a deserted area. No one on earth was hurt.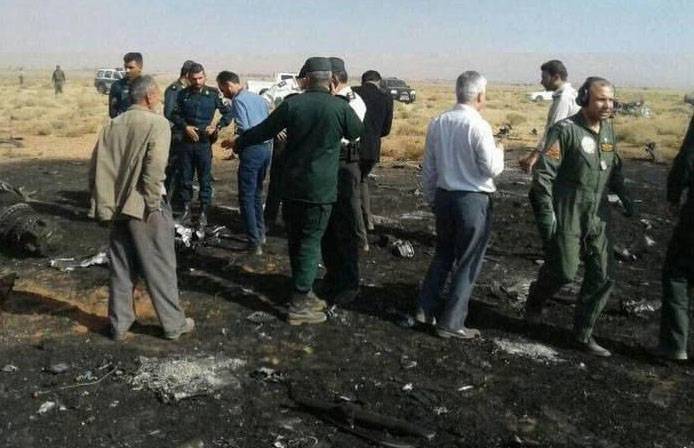 At the crash site, there are operational groups that collect fighter debris to subsequently try to establish the causes of the disaster.