The Western media, without any interest in the liberation of Syria from the terrorists of the so-called Islamic State (* banned in the Russian Federation), continue their information war. One of the main directions of this war: fake publications that the Assad troops "stifle freedom and democracy in the suburbs of Damascus and the province of Idlib." The message is the same: in Syria, "there are democratic forces that want to build a democratic society, and the Assad soldiers destroy these forces, preventing them from developing." One of the thematic areas of such publications is Eastern Guta.
In the media of the United States, Britain, France, Germany, Saudi Arabia and other countries that are among the "strongholds of democracies," it is stated that Assad constantly "terrorizes the population of Eastern Guty, trying to break his will and desire for freedom." Constantly there are publications in the style of "Assad's troops bombing schools and hospitals, leaving dozens of dead children under the rubble." At the same time, Raqqi's carpet bombing raids, which the American coalition troops "liberated", preferred to ignore the media.
Syrian journalist Riyadh Farid Hijab comments on Western "reports." According to him, most of the photographs submitted in the West to Syria are irrelevant. Riyadh said that the photographs are taken in studios in order to end up posing as "Assad's atrocities": people in perfectly white coats, clean and untouched by the hospital wards. Moreover, the same photos are given for Aleppo photo, then for Idlib photo, then for photo of Damascus suburbs. The children on these photos are often the same.
According to a Syrian journalist, in fact, Eastern Guta is only partially controlled by militants who hold at least 300 civilians hostage. In the rest of the suburb of the Syrian capital, life after liberation from the Dzhebhat an-Nusra (*) affiliated with terrorists groups begins to gradually return to normal. The Syrian government's investment program for the development of the economy is working: the work of the flour-grinding plant has been restored, the pharmaceutical factory has again started working, and the cattle-breeding enterprise has been opened.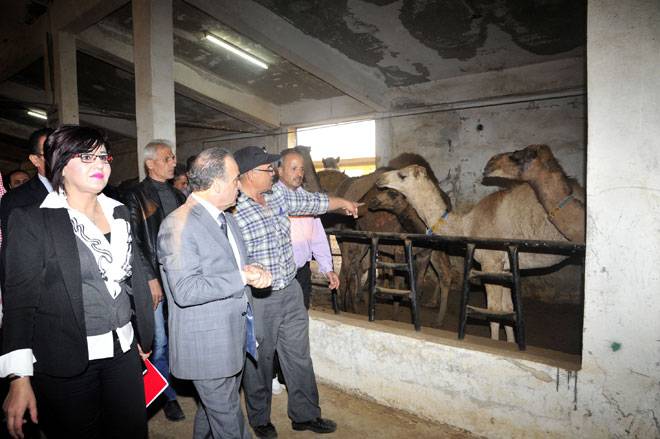 Western media are clearly not going to notice such nuances of Syrian life. And it is not in their interest to notice the success of official Damascus in the restoration of a peaceful life.