The representative of the Ministry of Defense of Ukraine, Andrey Lysenko, during the briefing actually reported how many Ukrainian servicemen and persons equated to them, from 2014, took part in the civil war in the Donbas. At the same time, the Ministry of Defense of Ukraine itself no longer knows how to call it an armed conflict, given the fact that the deputies of the VRU had earlier voted to rename the so-called "anti-terrorist operation (ATO)."
Mr. Lysenko quotes
Ukrinfrom
:
Since the beginning of the antiterrorist operation, more than 45,5 thousand people have been awarded the Ministry of Defense insignia, and state awards - 39 thousand 594 people. The status of a combatant participant received 218 thousands of 67 military personnel and employees of the Ukrainian armed forces who took part in the ATO.
That is, Kiev officially recognizes that in the Donbass almost 220 thousands of servicemen were involved in combat operations alone against the population of this region. If this information is true, then it turns out that for more than three years, the Ukrainian military department has been issuing approximately on 200 certificates of a combatant participant each day.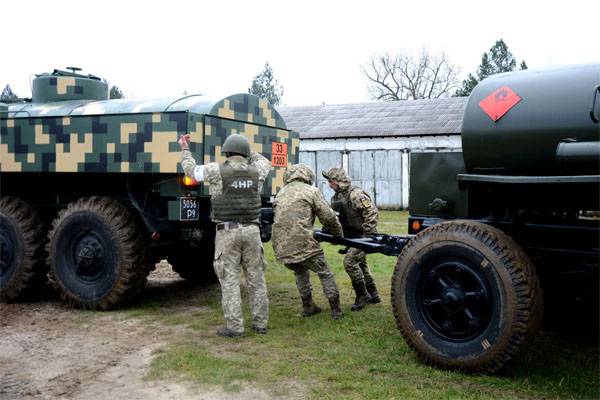 And if the whole army (in 220 thousand people) now will request benefits (for example, free land), which Poroshenko mentioned earlier, then the entire Ukrainian military budget will be spent solely on the maintenance of "veterans of the ATO fighting".