In an interview with the LTR, the head of the Luhansk People's Republic commented on the republican foreign policy. According to Igor Plotnitsky, who spoke in the program "Tell the Truth," the people of the republic do not intend to return to the former Ukraine. At the same time, the head of the LC in the current situation in Ukraine called the "Wedding in Malinovka".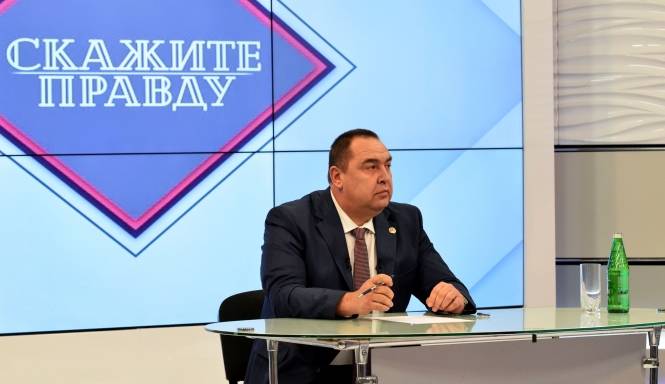 Igor Plotnitsky, talking about the chosen course of the LC, noted that the priority path for the republic is the path to integration with Russia.
I.Plotnitsky:
I have always said and said that except as a way to Russia, we have no other way, and we will not go anywhere and will not return anywhere. And where should we go back? On the ashes? We do not have that Ukraine, which was before the war. This is the "Wedding in Robin", which is now left there ... And to return there. In Ukraine, there is no unity, no stability, no economy, no state.
According to the head of the LPR, Ukraine itself cut
historical
roots, led to the elite of the Nazis and Bandera. At the same time, Igor Plotnitsky noted that if a referendum were held subject to the fulfillment of all clauses of the Minsk Agreements and if citizens made an appropriate decision, then the LPR could become part of the new Ukraine.
Recall that earlier the leader of the DPR, Alexander Zakharchenko, suggested that the Ukrainian regions reflect on the possibility of creating a Little Russia state. At the moment, this idea of ​​support from the majority of the population of the eastern regions of Ukraine is not found. And to express the words of support for such an idea in Ukraine, not everyone will decide.