The General Staff of the Armed Forces of Ukraine has spread the message that on November 13 a visit to Ukraine of an inspection team from the USA will begin. This group, as stated, will monitor the military-political situation in the southeast and central parts of the country. According to updated information, the monitoring group will include not only Americans, but also representatives from Denmark and Canada.
On the eve of - 10 November - the monitoring mission was completed by the inspection team from among the German, Norwegian and French military. She worked for several days to determine the conditions for the fulfillment of the CFE Treaty by Ukraine (the Treaty on Conventional Armed Forces in Europe). Inspection subjected to a / h in the Chernihiv region.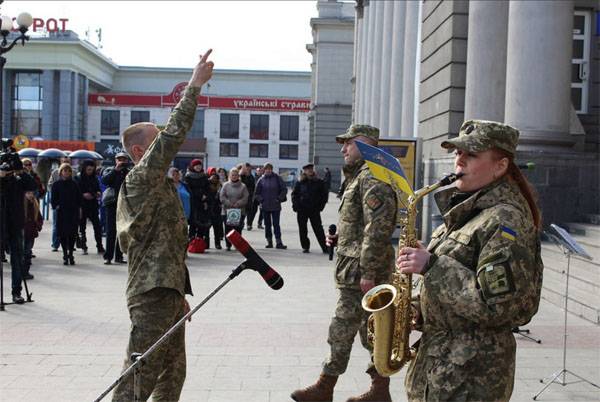 Verification Department of the General Staff of the Armed Forces of Ukraine:
Such events are important in the context of disseminating truthful and impartial information about the situation in Ukraine to OSCE participating States, which will contribute to the efforts of the international community to resolve the conflict. It is assumed that the inspection team will visit military units and units in the area of ​​the antiterrorist operation in the territory of Donetsk and Lugansk regions. In addition, the US side included in the inspection area the territory of the Autonomous Republic of Crimea, which is another evidence of the non-recognition of the United States by the annexation of the peninsula by the Russian Federation.
The General Staff of the Ukrainian Armed Forces does not specify with whom the NATO mission is going to coordinate its visit to Crimea. With Kiev? With Russia, of which the peninsula is a part, the inspectors from the United States have not yet agreed on their actions.