For almost a decade, I have been writing and publishing materials on civilian armed self-defense, at the same time studying and tracking everything that is published on this subject. On many Internet resources, after any such publication, violent disputes flare up between supporters and opponents of civil society.
weapons
and self-defense with it. I also occasionally get into these fights, but now very rarely. I used to do this, hoping to convince opponents of civilian weapons with logic and facts, but now this task is no longer relevant. Those who could be persuaded, they persuaded, for example, I myself. I also thought 15 years ago, like most of my current associates, that citizens do not need self-defense weapons ... So you can't get past our current opponents with logic and facts, they don't have any convictions against civilian weapons! Well, let them live with this feeling, live well, argue with us as actively as they are now. For we need them to sharpen, to shade and adorn us in the eyes of the majority of those who read our disputes, listen or watch just for fun, because the debates and conversations of people keen on there is always a curious sight ...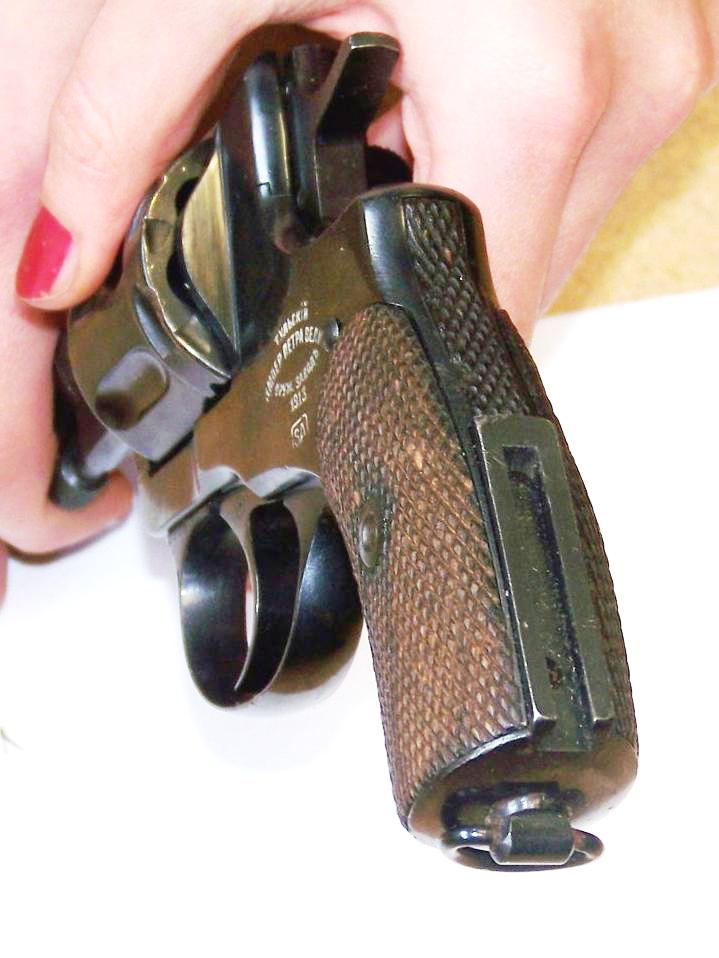 Proceeding from this, I am writing my notes, lately - exclusively for like-minded people. For the most part, they are young and hot people and easily succumb to provocations of opponents, they do not deeply think about their statements, which is why they are not accustomed. Although, if you thought about it calmly, it would be easy to notice that our opponents almost every time undress themselves and seize them, which should be noticed in front of our audience-listeners, doing this professionally and "destructively".
This is one of the frequent provocations with which opponents try to infuriate our guys. We are constantly confused that everyone who wants to wear a personal shortbore for self-defense are cowards by nature, unable to stand up for themselves and others without weapons. Of course, it is possible to prove long and loudly that people who are ready to carry a weapon with a risk (according to the same opponents!) Cannot be cowards, that it can be stolen, it can be lost or used incorrectly, and for all this heavy responsibility follows the law . But one can agree that yes, we are "cowards" who are more afraid of death being humiliated and therefore want to have personal weapons in order to risk their lives and freedom for the honor and dignity of themselves and their loved ones. And those who are against personal weapons, are in our eyes "brave men" who are not afraid to endure any humiliation in order to survive at any cost.
Here is the typical "caring admonition" of our opponents: they say that if you are not armed, you would have survived with a robbery ("at least"). And with a weapon you just get killed. Yeah, my hand involuntarily looks for a gun for such "caring"!
Therefore, it should be unequivocally assumed that all criminals are supermen, and nothing will help them. But, in my opinion, it is this "care" that most clearly betrays the main fear of our opponents. This fear consists in the fact that they subconsciously sense their wrongness-inferiority and are afraid, if they allow a personal short-haul, to become despised by people. After all, then it will be impossible to justify his own humiliation by the fact that he could not do anything. And their lives and health will still not be threatened with any weaponry of citizens, because they are always ready to fall on their knees and do everything that armed criminals order them to do. And when all this with a calm smile is expressed to our opponents, then they themselves start to spit stupidly and climb on the wall, lowering themselves in the eyes of the most respectable public. Namely, this is what we need !! After all, the overwhelming majority of people the very problem of the right to arms and self-defense with it, in general, is indifferent, and I do not blame anyone for it, I even welcome it, perhaps! It is a healthy relationship!
For an explanation, I cite a repeatedly "ragged" example. At the very beginning of dashing 90-s in Lithuania, as in the whole Baltic, without a referendum and other noise-cod they took and allowed people a personal short-haul (and not bastard rezinplyuy). Crime fell, not having time to really take off, and - silence! And about ten years later, local sociologists conducted a survey of the population for fun, saying that it is possible for Lithuanians to allow personal pistols? The result was stunned and laughed: the majority, especially women, spoke out strongly against it!
All declared that the Lithuanian men were such bad guys and drunk (and they would be more abruptly Russian drinkers), that if they were given a weapon, the world would end! It turns out that the majority of Lithuanians simply did not notice that they had acquired the right to arms, and when they were pointed out to them, they got tired and just started talking about what they had long since heard from the media. So it turns out, I repeat, that most people do not care about the right to a weapon, but if they are asked about it, they vaguely recall what they once heard by chance with the edge of their ears, and thoughtlessly repeat it. Therefore, the task for us is to sow our view of this issue on the "edges of the ears" of the majority of Russians.