In connection with the forced reduction of the US diplomatic mission in Russia, the US State Department decided to reduce including the staff of the embassy security service in Moscow and the consulates in St. Petersburg, Vladivostok and Yekaterinburg, reports
Kommersant
.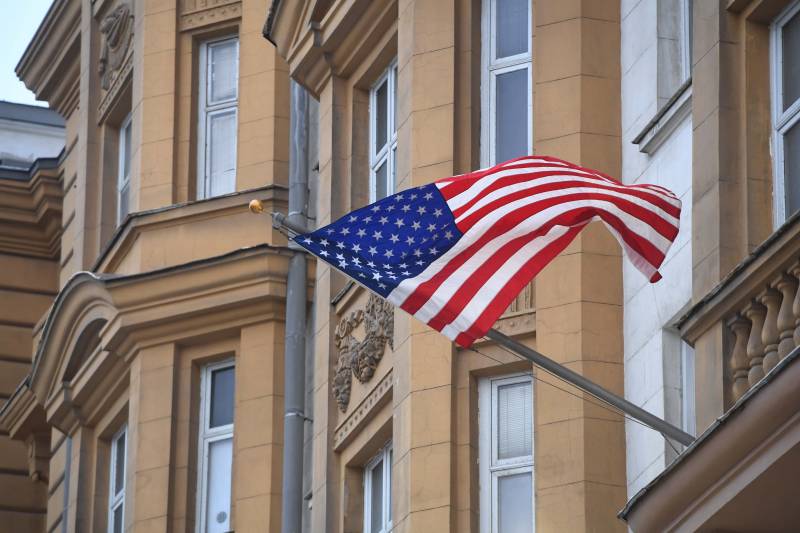 Full-time specialists were replaced by employees of the Russian private security holding company Elite Security. For the protection of the American diplomatic mission within one year, the holding will receive $ 2,8 million.
It is reported that the task of security officers is to "prevent unauthorized access to the facilities of the diplomatic mission, protect the lives of its employees and their family members, prevent attacks on them, maintain order and prevent terrorist attacks."
The contract was confirmed by the spokeswoman for the US embassy in Moscow, Maria Olson.
After Russia's unreasonable decision to reduce the staff of the mission, including our local security service, we were forced to look for alternative ways to ensure the protection of our facilities and personnel,
she explained.
Newspaper sources in the security industry said that the Elite Security holding was created by retired Major General of the Foreign Intelligence Service Viktor Budanov, and his son Dmitry leads it. Both Budanovs are indeed among the founders of the Elite Security Private Security Company, registered in 1997.
Major General Budanov worked in Soviet intelligence since 1966, in the central office and abroad. He graduated from the service in 1992, "as the head of one of the departments of the Foreign Intelligence Service."
Dmitry Galochkin, the leader of the non-state security trade union, called the choice by the US embassy of a Russian company a reasonable step.
Today tens of thousands of Americans are constantly in Moscow, including representatives of Western corporations who hire former employees of the Russian special services. Their colleagues perceive it differently, but the interaction between the seller and the recipient of security services between themselves is a matter of personal trust and a subject for counterintelligence. I am sure that the employees of the Russian company will not have access to any serious information about the work of the embassy. We live in a transparent world, and Americans understand this. They weighed the risks on the one hand and the need to protect and maintain order on the other,
said Galochkin.
At the US embassy, ​​when asked whether the State Department was aware that the founder of Elite Security, a retired general of Russian intelligence, said only that before concluding the contract "a comprehensive financial and legal examination was carried out to ensure that the department did not violate the sanctions imposed the US government. "
In the process of examination, the Department of Diplomatic Security Bureau of the State Department carried out all the necessary checks using the US Department of the Treasury's Department of Foreign Assets Control,
clarified the embassy spokeswoman.