German TV Channel
ZDF
cites the statement of the Minister of Foreign Affairs of Germany Zigmar Gabriel. In fact, Gabriel made a statement that several other European politicians had done before him. According to Gabriel, with the arrival of Donald Trump for the presidency of the United States, "the situation in the world has plunged into gigantic instability."
According to the statement of the German foreign minister, Trump sends his policy "minutely." He acts in the spirit of a businessman, making deals that he is now able to make a profit in the form of political and economic points. However, as the German minister says, in politics such an approach can lead the situation to a dead end, if you do not look at the prospect of concluding transactions, but be content with the result obtained "here and now".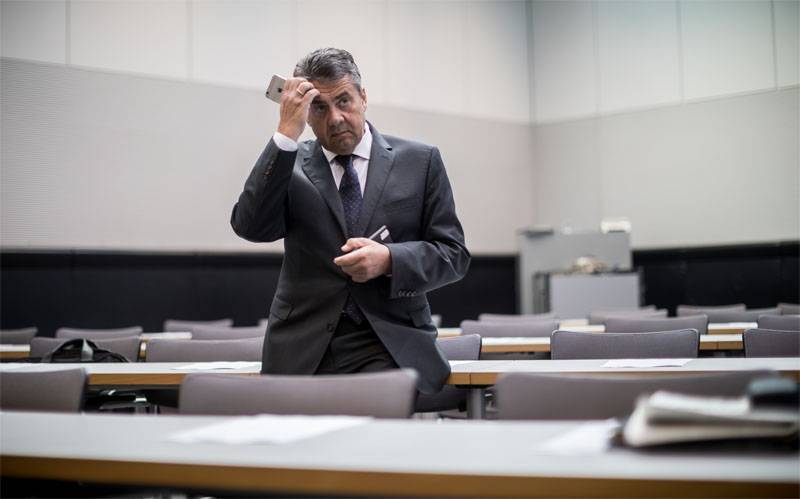 Sigmar Gabriel notes that with the arrival of Trump de facto, both G7 and G20 have ceased their work. Trump, according to the German Foreign Minister, is trying to solve global issues, reducing all world geopolitics to the level of G2. That is, it tries to make deals "face to face" with individual countries, without solving a wide range of issues. Talk to one foreign leader, then talk to another, perhaps in opposition to the first. And so on. This does not correspond to the level of a serious politician, - says Gabriel.
Earlier, Sigmar Gabriel called the sharp deterioration in relations between Russia and the United States "a full-blown threat to the modern world."