The information on the so-called "diamond colonel" continues to be published in a metered key. We are talking about a former employee of the Ministry of Internal Affairs, Dmitry Zakharchenko, who is accused of committing corruption crimes on a large scale. Recall that in his apartment were found huge amounts of cash in the form of cash - about 9 billion rubles.
Funds during searches were previously found in the apartments of Zakharchenko's relatives. In particular, about 124 thousand dollars, 342 million rubles and up to one and a half million euros, investigators found in the apartment of the colonel's sister. A half-kilogram ingot of gold was also found there.
More than 19 million rubles, 600 thousand euros and approximately 20 thousand US dollars were found in the apartment of Zakharchenko's mother.
The investigation believes that Colonel Zakharchenko attracted his relatives to the receipt and storage of funds at his disposal as a result of the use of criminal schemes. It was noted that in the apartments of the mother and sister of the former employee of the Ministry of Internal Affairs, powers of attorney in the name of each other and even testaments were found. Both women work as educators.
The relatives of the "diamond colonel" themselves say that they do not own the money and gold, and that "they were planted on them while they were not at home".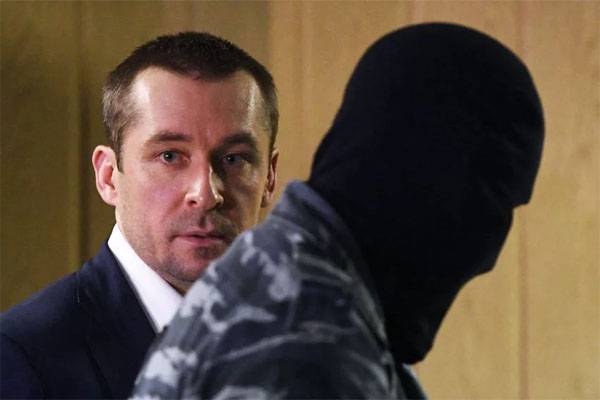 Recall that Zakharchenko himself is under investigation since September last year. A former employee of the GUEBiPK Ministry of Internal Affairs of Russia declares that the discovery of huge amounts of money from him and his relatives is a forgery, and that he himself lived on the wages of a police officer. The prosecutor's office responds to this, that in order to "throw up" such amount of money, in which law enforcement officers accuse Zakharchenko and his relatives, it would not be enough for several days ...