Kiev authorities will imprison and shoot all those who will be found guilty of defense cooperation with the Russian Federation. This is exactly what the head of the National Security and Defense Council of Ukraine, Alexander Turchinov, said at the presentation of a new unmanned aerial vehicle at the Antonov flight test base.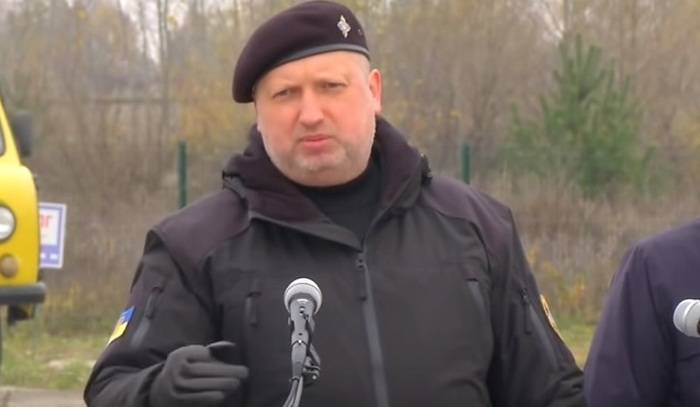 Arrests and executions are the only way to prevent cooperation between Ukrainian enterprises of the military-industrial complex of Ukraine and Russia, Turchinov said. The reason for the threat was the information that, until now, several Ukrainian enterprises have not abandoned contracts with the Russian Federation.
The only thing I want to say is that all who cooperate with the aggressor must sit behind bars. This is my position. Those who help the aggressor should go there. If there is even one hint that there is cooperation that strengthens the defense capability of the Russian Federation, I'm sorry, we will arrest and shoot. There are no other options
- declared Turchinov.