The Indian Air Force has doubts about its future participation in a fifth-generation FGFA fighter development project with Russia, reports
bmpd
with reference to the expert of the International Institute for Strategic Studies (IISS) Douglas Barry.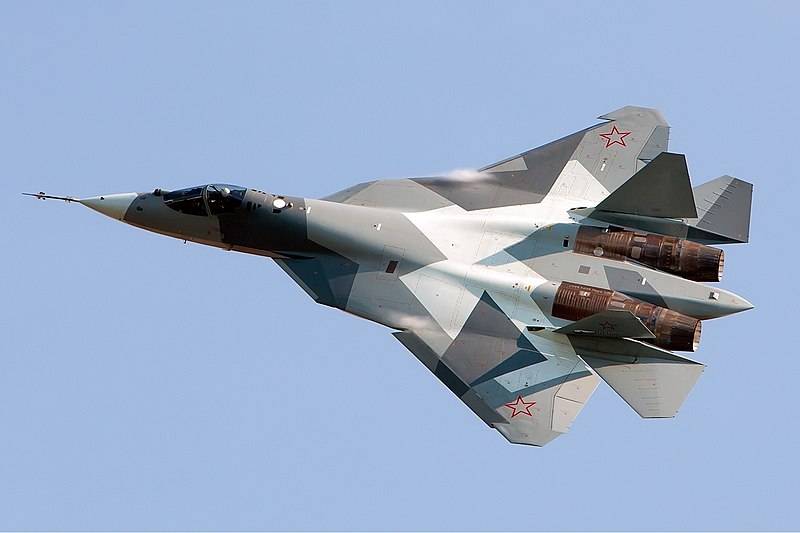 One of the prototypes of the fifth-generation Russian fighter T-50 (Su-57).
In turn, the representative of the Indian defense industry in support of the project, which, in their opinion, is the best deal in terms of access to technology.
"The degree of intensity of the unfolding public debate can partly be based on the desire to make an impression. New Delhi's interest in the Russian T-50 fighter (Su-57) is based on the need to solve the problem with the Fifth Generation Fighter Aircraft (FGFA) fighter project, but the military has some doubts about the cost and characteristics of the aircraft. Nevertheless, from the point of view of meeting the requirements of the Air Force and the aspirations of the defense industry, this program has no alternative. Therefore, "doubts" regarding India's participation in the program can be aimed at achieving the best possible deal, "the expert's article says.
Meanwhile, Russian industry officials point out that the project is in full swing.
According to Barry, "the problem that the Air Force may encounter in the future is as follows: although the Su-57 will provide opportunities for multi-purpose combat aircraft and access to technology that the United States is unlikely to be able to fully provide, there will also be a risk of delays in deliveries if the desire of the national industry to localize the final assembly or even production will be satisfied. "
This is a "bitter truth" for the Air Force, that "the Indian national industry is not always able to carry out work on time and guarantee compliance with the requirements," the expert notes.
Thus, the project of the lightweight fighter HAL Tejas stretched for dozens of years before reaching initial combat readiness. Meanwhile, in 1994, the Air Force had to launch an intermediate modernization program for an aging fleet of MiG-21 fighters. In the end, in 2016, a competition was announced for the purchase of single-engine fighters, the winner of which is yet to be determined.