Iranian Defense Minister General Amir Khatami made a statement regarding the country's military-technical development program. According to the brigadier general, one of the priorities of the defense program for the Islamic Republic of Iran is the development and strengthening of the country's air forces.
According to Amir Khatami, a program to improve the Air Force is being implemented. One of the segments of this program is the creation of the Iranian heavy fighter. The Iranian Defense Minister noted that the relevant document has already been sent to the Islamic Republic Parliament for consideration.
Today, the Iranian air force is a real patchwork of airplanes produced by many foreign countries. In particular, Soviet-made Su-24 front-line bombers, Su-25 attack aircraft, MiG-29 fighters, Lockheed P-3MP anti-submarine aircraft, RF-4E reconnaissance aircraft, Chengdu J-7 training aircraft, 7, F-14 aircraft, Iranian HESA Saeqeh aircraft and others.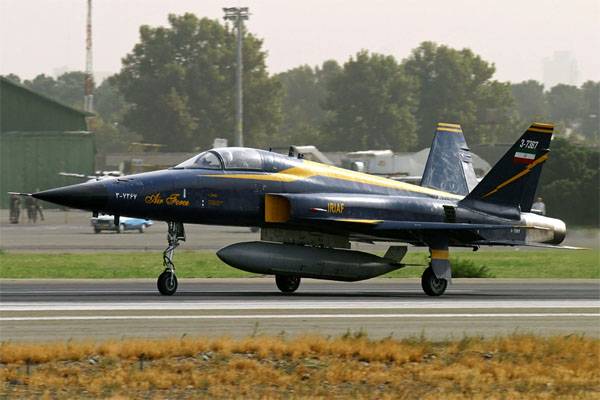 In the photo - Iranian multipurpose single-seat interceptor HESA Saeqeh (base model Northrop F-5)
The main problem of the Iranian Air Force, as noted, lies in the difficulties with the maintenance of such a variegated mass of aircraft, many of which were built more than 30 years ago. Iranian authorities have calculated that the maintenance and repair of relatively old foreign aircraft annually translates into an amount that could be used to create their own modern fighters.