Iraqi first spotted in Syria
Tanks
Abrams, reports
Messenger of Mordovia
.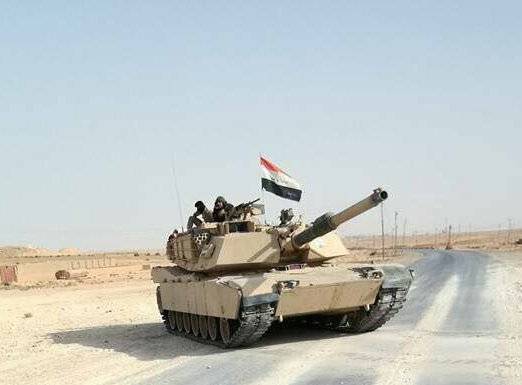 "The last weeks of the fighting in Syria presented a lot of the unexpected. So, quite recently, the militants of the terrorist group IG (banned in the Russian Federation) on the territory of Iraq began to destroy the T-90A tanks sent there by the Syrian command. Today, American-made gas turbine combat vehicles have been spotted in Syria, "writes material author Lev Romanov.
Iraqi tanks МХNUMXА1М "Abrams" hit the lens in the area of ​​the Syrian city of Abu Kemal.
Despite the fact that the Abrams in Iraq proved to be not too good, however, such assistance would not be superfluous.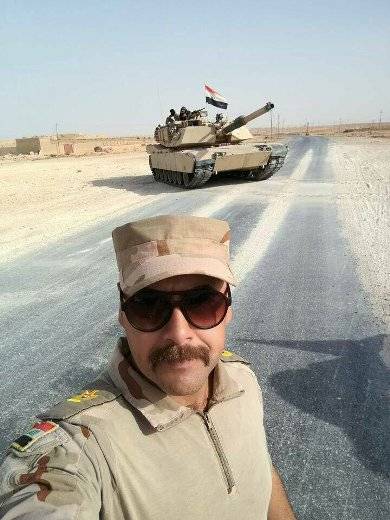 It is worth noting that the Iraqi and Syrian military are currently showing good coordination of joint efforts against a common enemy. In some battle formations they fight МХNUMXА1М, Т-1А and Т-90Б, the author notes.
And, if the war against the IG to some extent debunked the combat power and invulnerability of the Abrams, then the opposite for Nizhny Tagil machines happened: "The amazing performance of T-90A in Syria aroused considerable interest among potential buyers. Including the Iraqi army, which decided to acquire Russian cars, "concludes the publication.