For the units of the RCB of the Airborne Forces in 2017, the machine for radiation chemical and biological reconnaissance and protection (РХМ-5М) was put into service. At present, the first sample of PXM-5M has entered the Tula Connection of the Airborne Forces under control. The crew of the car consists of four people, according to the Department of Information and Mass Communications of the Ministry of Defense of the Russian Federation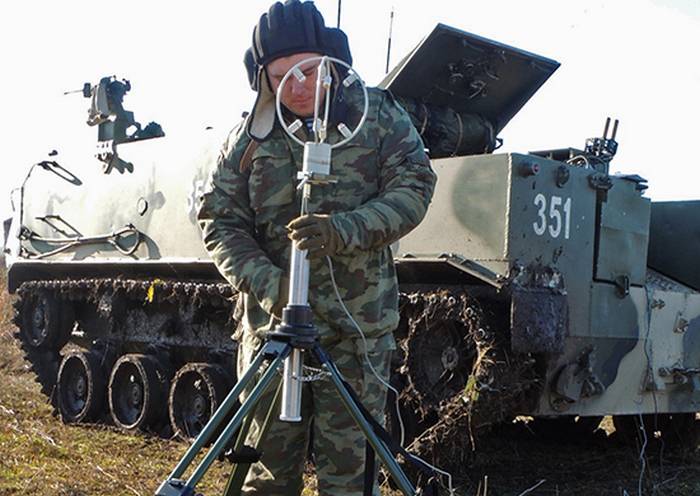 Serial production of PXM-5M and delivery to the troops are scheduled for the beginning of 2018.
It is noted that this sample was created on the unified base chassis of the BTR-MDM Rakushka, which allows radiation chemical and biological reconnaissance of the area in the Airborne Forces combat formations. The PXM-5М is capable of remotely detecting the presence of toxic substances in the air, conducting radiation chemical and biological reconnaissance of the routes of troops from their areas of concentration, followed by applying the situation on an electronic map of the area and ensuring the transfer of intelligence data to an automated troop control system.
The new model is equipped with a modern automatic weather kit, capable of determining wind speed, its direction, air and soil temperature, and real-time atmospheric pressure with subsequent output of data to the automated workplace of the vehicle commander.