The publication about the growing scandal between Russia and India in the field of military-technical cooperation is provocative in nature and is aimed at undermining the trust relationship of Moscow and Delhi in this area, said RIA
News
Director of the World Trade Analysis Center
weapons
(TSAMTO) Igor Korotchenko.
Earlier, the Kommersant newspaper, citing the website Strategypage.com, which refers to its sources, reported that Moscow suspected Delhi of admitting representatives of the US Navy to the Russian nuclear submarine of the 971I project, which since 2011 has been operated by the Indian Navy since XNUMX.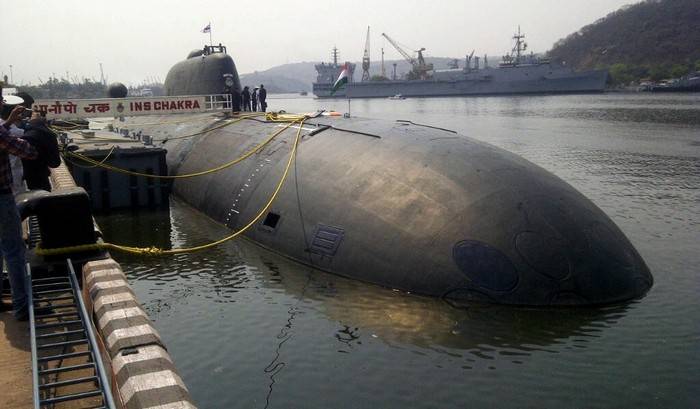 According to the Russian edition, the appearance of representatives of the US Navy on a submarine is not a problem, since it is extremely difficult to understand its systems without drawings and technical documentation for a submarine (they are in the possession of Russian specialists), and this issue lies more in the political plane.
The emergence of all sorts of provocative materials on secondary Internet resources, which are then replicated by serious media, is a way to carry out prepared information campaigns aimed at creating an atmosphere of mistrust between Russia and India. The main interests in this are the USA
- said Korotchenko.
He explained that at present India is one of the most important and main partners of Russia in the field of military-technical cooperation, therefore for a number of competing countries, in particular for the United States, as well as other influential players in the arms market, an attempt to torpedo relations between Moscow and Delhi is paramount strategic challenge.
A number of Western media periodically publish materials aimed at striking at the Russian-Indian military-technical ties. These are stuffing of relatively low tactical-technical characteristics of Russian weapons, critical publications sucked from the finger, citing the opinions of retired Indian military leaders, as well as direct manipulations and publication of fakes under the guise of reliable information. Under these conditions, the Russian military-technical cooperation system should be ready to counter this kind of actions and develop an effective policy to neutralize them.
- said Korotchenko.