Military experts from Russia conduct fire training sessions with Syrian army soldiers at the training ground near Damascus. Arriving at the ground servicemen undergo a course of a young soldier. They reinforce in practice the knowledge that they gained in theoretical classes in classes.
Syrian fighters who have undergone extensive training at the training center in Latakia will soon go to the combat zone - to the south-east of the country. Over the past month, more than 600 graduates of the training center went to war with terrorists
- A Russian military adviser told reporters.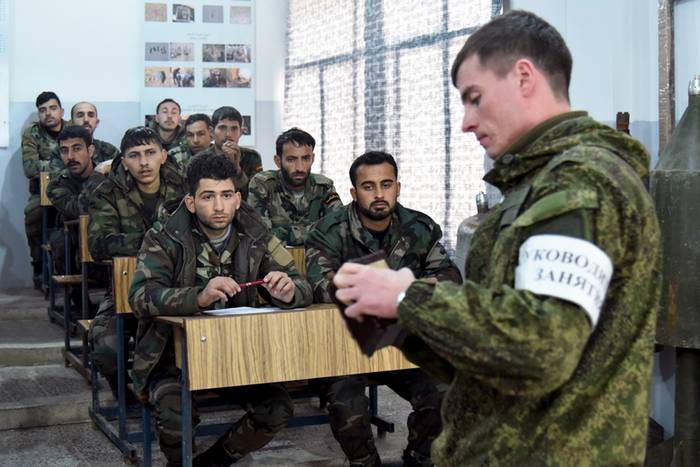 Today at this test site advisers of the Armed Forces of the Russian Federation held a fire training session. The shooting was [conducted] from an 120-mm mortar, automatic mounted grenade launcher and anti-tank grenade launcher. At the moment, the Syrian army soldiers coped with the task, and all the tasks were completed
- he said.
Syrian soldier Ali Tara said that Russian military advisers are training Syrians "very well." At the same time, he noted that mentors from Russia are "very calm."
They explain everything in an intelligible way, there are no questions. When we go out on shooting, we know what to do and how. And now we rush into battle
- he noted, passes
RIA News