A joint exercise of the Collective Forces of the Collective Security Treaty Organization to work out the elimination of illegal armed groups (IAF) will be held in Tajikistan from 10 to November 20, reports
Interfax-AVN
message of the press secretary of the organization Vladimir Zainetdinov.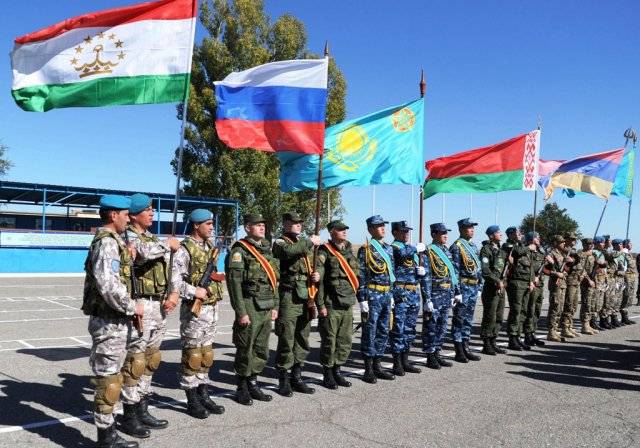 The teaching is the final stage of the operational-strategic maneuvers of the CSTO "Combat Brotherhood-2017" and are purely defensive in nature,
Zaynetdinov told reporters.
According to him, "during the maneuvers that will take place in close proximity to the border of Afghanistan at five training grounds of the Tajik Armed Forces, tactical episodes with live firing, widespread use will be worked out
aviation
and air defense forces. "
The final stage of the exercise, which will involve aviation, artillery will be held at the "Harbmaydon" range,
a spokesman said.
According to him, the maneuvers "will be attended by units and military units of all countries included in the CSTO - Armenia, Belarus, Kazakhstan, Kyrgyzstan, Russia and Tajikistan - more than five thousand soldiers, 60 aircraft and helicopters, more than 1,5 thousand weapons, military and special equipment.
Including - Iskander missile systems, long-range and front-line aircraft, unmanned aerial vehicles,
added Zaynetdinov.
The main objectives of the exercise are "improving the command and control system of troops (collective forces) of the CSTO in the Central Asian region of collective security and interoperability of headquarters at various levels and nationality, interfacing command and control systems
weapons
».
It is necessary to give practice to commanders of various degrees in planning combat operations and managing troops based on the experience of modern armed conflicts,
said the CSTO spokesman.