The Merlin engine for the Falcon 9 launch vehicle exploded last Sunday at the SpaceX test site in Texas, reports
TASS
message of the newspaper The Washington Post.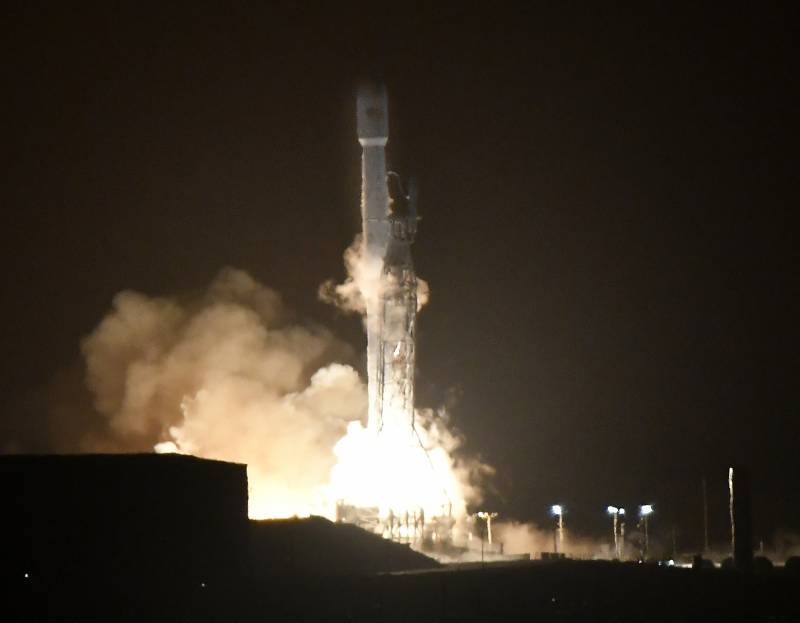 This is a new engine modification. His tests are suspended until the investigation is completed.
According to the company representative, "the incident most likely will not affect the launch schedule for the Falcon 9 launch vehicles." On the first stage of the rocket, nine Merlin engines are installed, and on the second, one such engine.
Malfunctions on the carrier rocket occurred before. Thus, the launched 28 on June 2015 of the year from Cape Canaveral Falcon 9 exploded on the 139 second flight, even before the separation of the first stage. As a result, the ship Dragon and 8 satellites Flock 1f were lost. After that, SpaceX announced changes to the design of the rocket.
In September 2016, the incident occurred during pre-launch tests: a rocket exploded two days before the scheduled launch during refueling. The Falcon 9 and its Israeli communications satellite Amos-6 were destroyed.
The rocket launches were suspended and were not conducted for more than 4's months. Experts have concluded that the explosion resulted in damage to one of the cylinders of the helium supply system in a tank with liquid oxygen at the second stage.