More than a hundred anti-government militants surrendered to the CAA in Homs, the SDF continue to seize the strategic territories of Deir ez-Zor, the CAA with the support of allies fighting with terrorists in Abu Kemal, reports
FAN
with reference to Syrian sources.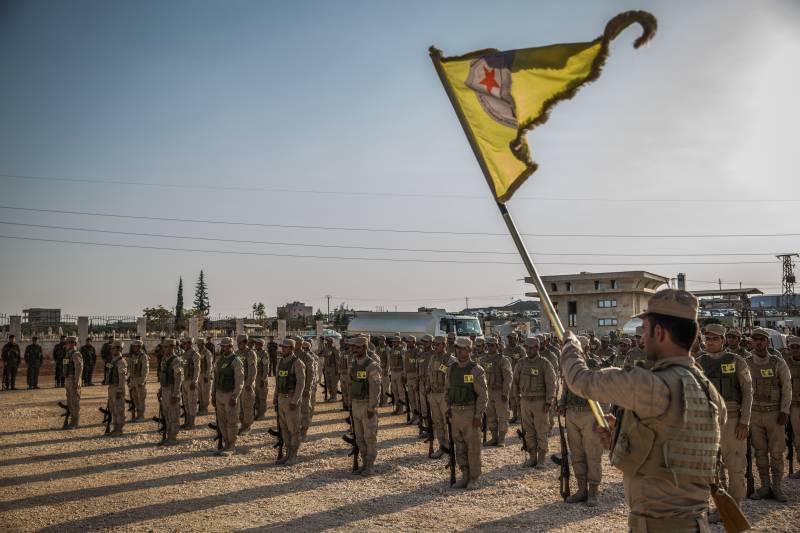 An armed conflict develops between the Syrian Arab Army (CAA) and radical opposition groups on the territory of the Eastern Guta oasis. Recall militants opened fire on the peaceful areas of Damascus. As a result of the shelling, several residents of the Syrian capital suffered, including children injured.
In the south of the province of Aleppo, clashes between the Syrian army and the militants of the terrorist coalition led by the Dzhebhat al-Nusra group (banned in the Russian Federation) continued. Government forces drove the terrorists out of the Rashidia settlement.
Around 120, radical opposition militants laid down
weapon
and surrendered to the government army in the north of Homs. According to the Syrian media, members of illegal armed groups operating in the so-called "Rastan boiler" received amnesty. Clashes with "Nusra" and allied gangs continue.
During the day, fierce fighting continued between the Syrian Arab Army (CAA) and the IS group (banned in the Russian Federation) in the city of Abu Kemal (Deir ez-Zor province). The Syrian army established fire control over the village. However, in the afternoon, a message appeared about a counterattack by terrorists in the south of the city. At the same time, it became known that the location of government forces near the village of Al-Hari in the eastern suburb of Abu Kemal was attacked by a suicide bomber.
At this time, the Syrian Democratic Forces (SDF) continue to capture strategic locations on the eastern bank of the Euphrates. Earlier it was reported that Kurdish militias took control of several oil fields in the region without firing a shot. The SDF command is negotiating the evacuation of the Islamic State terrorists from the resource-rich areas of Deir ez-Zor. The SDF began an operation to seize the village of Al-Buseirah, north of Meyadin. On the eve of the technique and the soldiers of the "democratic army" were seen on the outskirts of the city. Kurdish detachments work in the province of Deir ez-Zor under the guise of American special forces, which ensures their safe passage through the territories controlled by the Caliphate.
The Syrian Free Army (CCA), controlled by Turkey, set its flag at the entrance to the city of Bannis (Idlib Province), declaring the town liberated from radical Islamists. However, after a few hours, supporters of "al-Nusra" entered the settlement and removed the banners of the "free army", replacing them with their flags.