The scandal between Warsaw and Kiev continues to gain momentum. This scandal is connected with the assessments of Poland and Ukraine
historical
events in relationships. Let us recall that earlier the Vice-Consul of Poland in Lutsk was invited to a round table in Rivne, where a conference on historical topics was held. The consul was told that in 1919-1920 Poland occupied the "Ukrainian Lvov". To this, the consul replied that in this case, Ukraine at one time occupied the Crimea and Donbass.
Polish Foreign Minister Vitold Vashchikovsky continued the discussion in absentia. According to Vashchikovsky, the historical disagreements of Poland and Ukraine "may lead to the fact that Kiev will have problems in its relations with its European partners." Recall that earlier the President of Poland Andrzej Duda demanded from the Ukrainian authorities to stop following the path of glorification of the Nazi accomplices.
Vashchikovsky:
Different things happen during the war. But from the side of AK ("Army of the Craiova") there was no idea of ​​exterminating the population in the territories opposing the occupier. On the part of the UPA (Ukrainian Insurgent Army, banned in the Russian Federation), this policy was. All this is contained in archival documents.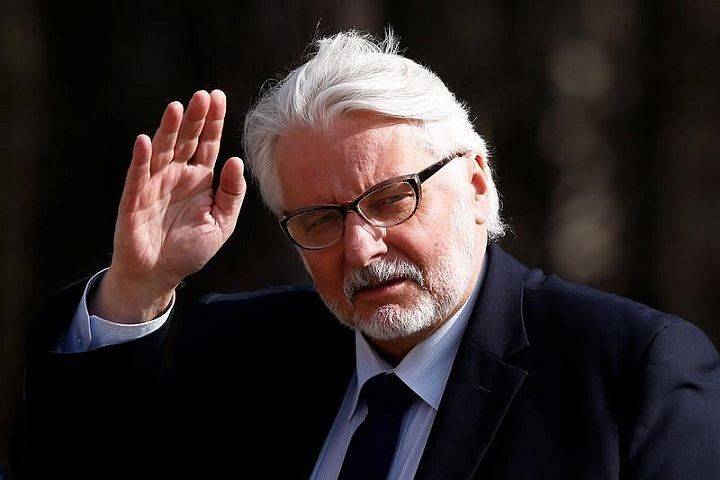 Vashchikovsky continued (quote
RIA News
):
We are still very patient. But other European countries, such as Hungary and Romania, are already beginning to openly act against Ukrainian interests. For example, in December there will be no meeting of the NATO-Ukraine commission at the level of foreign ministers due to the veto of Hungary, instead there will be a similar meeting with Georgia. We are directly telling Ukraine that it should correct its mistakes. Let's see how Kiev will react.