Russia's permanent representative to NATO, Alexander Grushko, expressed his vision of what the main task of the North Atlantic military bloc is. According to Grushko, the challenge for NATO is to confront Russia.
RIA News
gives the text of the statement of the Russian Permanent Representative:
Although measures to adapt the NATO military potential are justified by the need to counter threats from all azimuths, it should be noted that, of course, the focus of these efforts lies on the task of confrontation with Russia.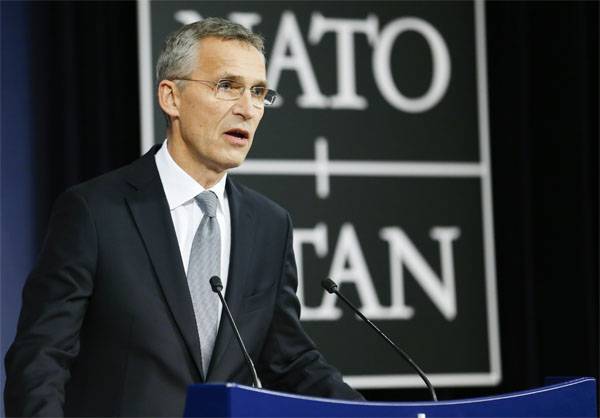 In the photo, NATO Secretary General Jens Stoltenberg
It is unlikely that this statement can be called a sensational informational occasion. After all, the very emergence of the North Atlantic Alliance was originally associated with attempts to weaken the USSR. Today there is no USSR, but the huge NATO military machine, which requires constant maintenance and financing, has not simply remained, it is conducting new and new expansions, closely approaching the Russian borders. At the same time, NATO every time they invent pretexts in order to increase the number of members of the military bloc.
Alexander Grushko:
But today it is obvious that, developing such solutions, considering options for further enhancing the military presence of the alliance, including on the eastern flank, apparently, NATO gained inspiration from the schemes of the Cold War.
The Russian Permanent Representative noted that the formed NATO command in Europe is, in fact, a recoverable copy of what existed before 2002 - a copy of the NATO command responsible for the transfer of US forces and assets to European territory, for the organization of anti-submarine warfare - down to the Russian borders.