The acting minister of defense of Afghanistan announced that the country's armed forces no longer need Russian helicopters. According to Lt. Gen. Tariq Shah Bahrami, Afghanistan "does not need Russian helicopters, as the country has begun to purchase helicopters from the countries of the North Atlantic Alliance."
The statement of Bahrami leads
TASS
:
Now we are receiving helicopters produced by NATO countries, we no longer need Russian helicopters.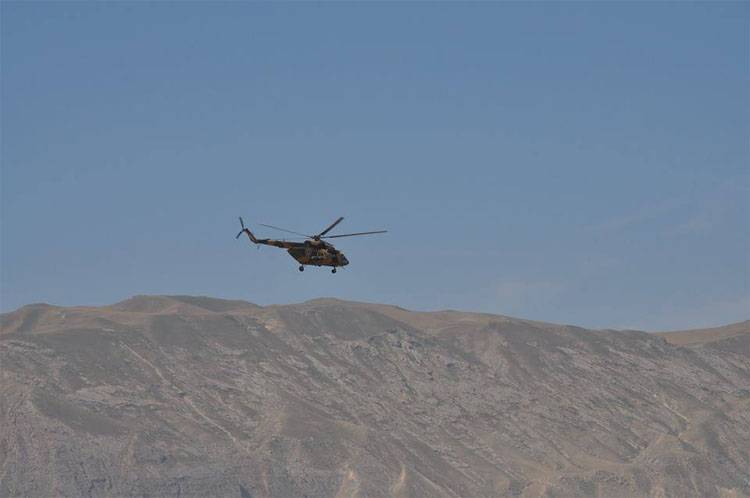 It is noteworthy that a few months ago, the government in Afghanistan allowed themselves statements that they would "insist on the withdrawal of all NATO troops from the country, including the US." However, after the Washington contingent decided to expand thousands of military personnel by approximately 4,5, the rhetoric of Kabul changed virtually to the diametrically opposite.
It should be noted that Russia was not going to deliver helicopters to Afghanistan itself. Earlier, it was the United States that went to Moscow, concluding contracts for the purchase of Russian helicopters for the Afghan troops. The main reason for concluding such contracts: the supply of Russian helicopters cost the American treasury much cheaper than the supply of helicopters of American or European origin. From the treasury of Afghanistan for a helicopter was not paid a penny.
For reference: Acting Afghan Minister of Defense Tariq Shah Bahrami graduated from Kabul Military University in 1986, receiving the rank of junior lieutenant. In 1990, he was promoted to battalion commander of the Afghan army. From 2009 to 2012, he commanded the forces of the Afghan special forces in Helmand province. In 2012, he was appointed general director for planning and operational management of special forces units at the Ministry of Internal Affairs. In 2014, he graduated from courses at the British General Staff. The white spot in this person's biography draws attention at a time when the main territory of Afghanistan was under the control of the Taliban militants (banned in Russia).