The new head of the military department of Great Britain Gavin Williamson said that the British
aviation
as part of the Forces of the International Coalition to Combat IG * (a terrorist group banned in the Russian Federation) will continue to attack the positions of terrorists.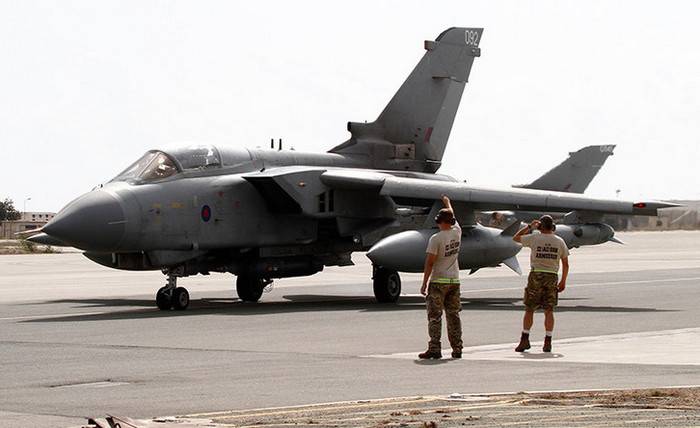 Our forces tirelessly fight the devil of our time. The IG * is already weakened and in retreat it has already lost its last outposts in Iraq and Syria. The battle is not over. We will continue to actively beat terrorists in both Syria and Iraq, while at the same time providing support for
- leads the press service of the Ministry of defense of the United Kingdom the words of Williamson
According to the minister, only extortion of terrorists, it will be possible to reduce the threat, including in the UK.
September 29 official spokesman for the Russian Defense Ministry Igor Konashenkov said that the British military significantly overestimate their role in the fight against the IG *. The Russian general expressed bewilderment over where the British "forces of good" were in the middle of the 2015 year, when the IG terrorists almost completely captured Syria and a third of the territory of Iraq.
According to the British military, the British armed forces attacked from the air IG * 1348 times in Iraq and 262 times in Syria.
IG * - terrorist organization banned in Russia