Indian media reported on the strengthening of the component of the air defense and missile defense over individual regions of the country. Portal Indian Defense News writes that the new air defense system will be deployed in the Indian capital. It will ensure the security of the New Delhi administrative district, including the residence of the country's president (in the Indian version, the position sounds like "rashtrapati") Rama Nath Kovinda, parliament and other government buildings.
It is reported about the creation of the so-called two-level air defense system, which could withstand aircraft, UAVs and helicopters of a potential enemy. Under the new program, it is planned to create a system that could counteract the enemy's cruise missiles. This is the "second level".
The said portal frankly reports that New Delhi is going to cover from the Chinese and Pakistani missiles. Sources of the publication report that India has its own air defense systems based on the Akash complex. However, in the armed forces of India they say that in modern conditions it has already ceased to arrange the possibility of this air defense system, which is capable of destroying targets at a distance of up to 25 km.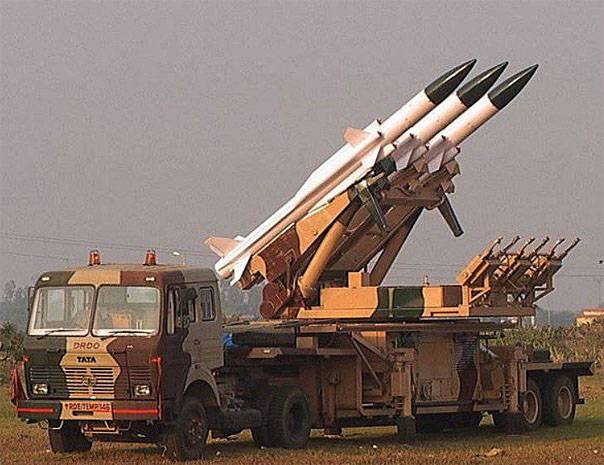 Indian Defense News
reports that the Indian authorities are looking forward to the negotiations with the Russian Federation on the acquisition of the C-400 anti-aircraft missile system, which is called the "lethal air defense system-PRO."
It is planned that the new format of the Indian air defense system should be extended to such a large city of the country as Mumbai, in which the offices of the largest Indian companies and representative offices of foreign firms are concentrated.
From the material:
In the past few years, India has taken significant steps to improve its capabilities in the field of air defense (...) and in the near future many more new systems will be involved.