The Government of the Republic of Korea will purchase an additional 12 ship-based helicopter, reports
TASS
message of the Republic of Defense Procurement Agency.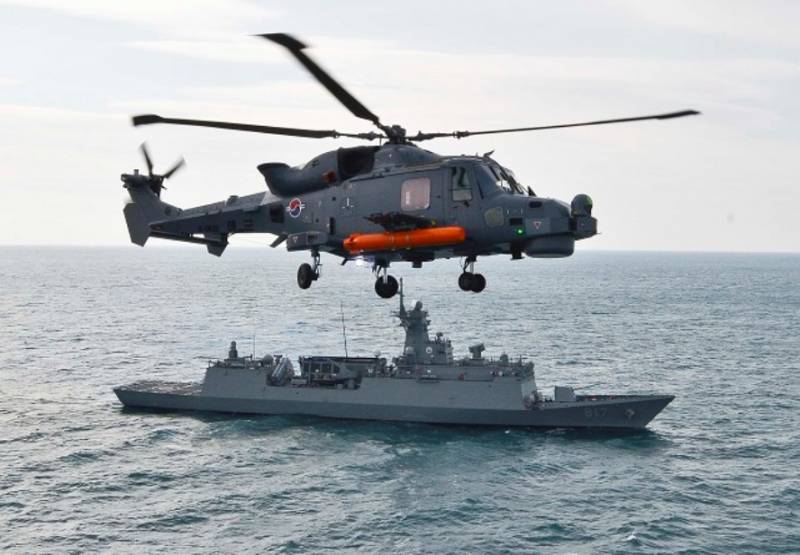 The purchase of helicopters allocated 400 million dollars.
In connection with the growth of the North Korean threat to the sea, the Republic of Korea purchases naval helicopters in addition to the eight AW-159 Wildcat anti-submarine warfare vehicles already in service
said in a release department.
It is expected that the new 12 helicopters will be adopted by the Navy with the 2020 year.
The agency does not specify which machines will be purchased. AW-159, MH-60R and NH-90 are considered as a possible option.
Recall that the situation on the Korean Peninsula has seriously deteriorated recently due to the activation of the DPRK missile and nuclear programs. In July, Pyongyang twice tested a ballistic missile. In late August and September, North Korea launched two medium-range missiles that flew over Japanese territory, and on September 3, Pyongyang announced the successful testing of a hydrogen warhead. In this regard, the UN Security Council sharply tightened the regime of international sanctions against the DPRK.