The continuation of the blockade of Yemen by the forces of the Arab coalition will lead to the most massive famine faced by the world over the past decades, and the inevitable death of millions of people living there, reports
TASS
Statement by UN Assistant Secretary-General for Humanitarian Affairs Mark Lowkok.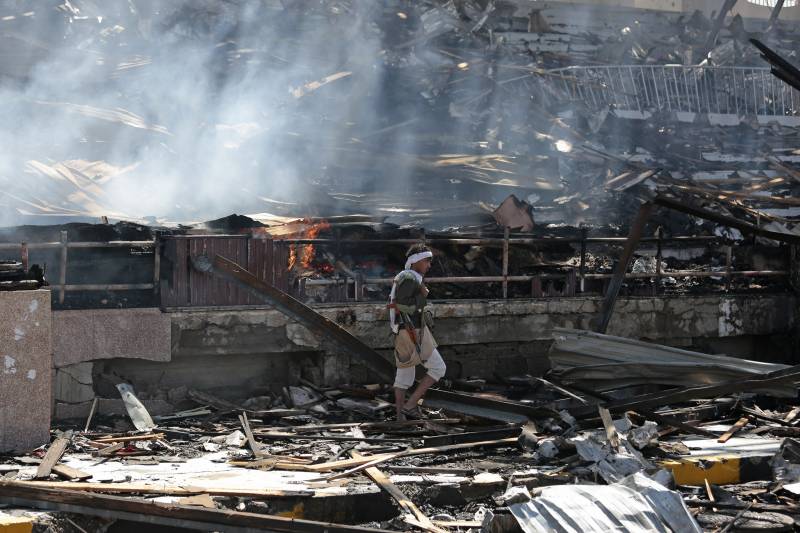 Loukok outlined a number of steps that are needed to improve the situation of Yemenis: "immediate resumption of UN flights to the country, humanitarian and commercial supplies to all ports of Yemen", as well as "stop interference in the activities of the world organization and its partners."
According to him, if the blockade is not lifted, and the measures listed by him are not taken, then famine will begin in Yemen.
Not like we saw in South Sudan earlier this year, where tens of thousands of people were affected, not like the famine in Somalia, as a result of which 2011 thousand people died in 250 year. It will be the most massive famine that the world has seen in many decades, with millions of victims,
Laucock told reporters after a closed meeting at the UN Security Council.
He also said that before the closure of access to Yemen, the UN World Food Program (WFP) provided assistance to 7 million people every month.
It is necessary to lift the blockade so that we can feed these people,
noted the Deputy Secretary General.
He added that representatives of the coalition led by Saudi Arabia claim that the measures they have introduced are temporary, but they do not specify when they will be canceled.
On the question of whether the coalition really lifted the blockade from the port of the temporary capital of Yemen - the city of Aden, Loukok replied:
We have no confirmation of reports that any of the ports that are necessary for humanitarian operations are resuming work.