The world's fastest torpedo "Squall" (250-300 kilometers per hour) will remain uncontrollable, and its maximum speed will increase, albeit slightly, said in an interview with RIA
News
lead torpedo developer
weapons
in Russia, academician Shamil Aliyev.
We remind you that the head of the corporation Tactical Missile Weapons, Boris Obnosov, recently announced the inclusion of plans to modernize the Shkval torpedo from the Soviet development into the 2018-2025 state armaments program.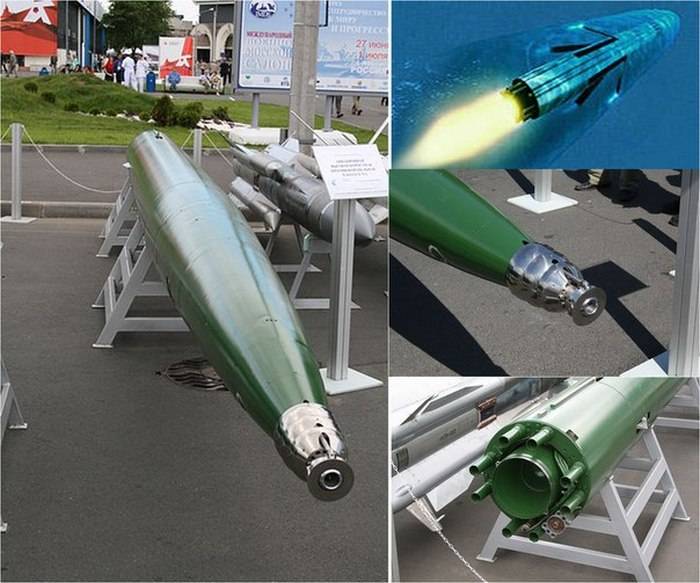 Commenting on the plans to modernize the torpedo, Aliyev said that:
The speed is decent, it is an order of magnitude greater than the torpedoes that existed then and today. It is decent, it will change, but not by much
Answering the question whether it is possible to make a torpedo controlled, the academician said:
Hardly. It is not just in the water, but in the air cavity, and in the cavity it is very difficult to control the torpedo. Obnosov said that "Squall" wants to descend into the depths. The problem is in depth, not speed
At the same time, Aliyev confirmed that the main task of modernizing the torpedo "Flurry" would be the opportunity to sink to a depth of more than 100 meters, in order to hit the target
The problem is one - "Squall" can not sink to great depths. Now the maximum depth of his dive 20-25 meters. We must lower it to a depth of more than 100 meters.
- said Aliyev.