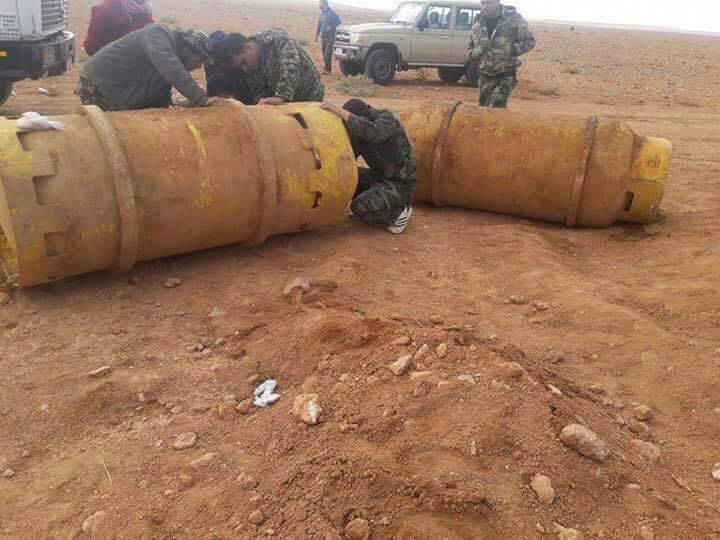 There are reports from Syria that militants continue to control chemical warfare warehouses in Idlib province. Such control allows them not only to use ammunition with a "chemical" filling on behalf of Syrian government forces, but also to hide behind a shield in the form of deadly stocks in the event that CAA attempts to liberate certain territories from terrorist occupation.
Syrian journalist Riyadh Farid Hijab presents material in which he presents an assessment of not only the recently announced UN-OPCW report on the use of chemical weapons in Khan-Sheikhun, but also makes noteworthy statements that in the West for some reason diligently ignore other localities where substances are actively used.
From the material of the Syrian journalist:
This incident (in Khan-Sheikhun) is undoubtedly a tragedy, because it took the lives of almost a hundred innocent people. However, in this situation, I have long been tormented by the question: why is Khan-Sheykhun ?!
In Syria, information on the use or removal of chemical
weapons
. In different parts of the country with enviable periodicity, the militants of criminal groups are poisoning the population with sarin, chlorine and other toxic substances. But for some reason, the world media are silent about this, and diplomats do not discuss it at a UN meeting.
Here are the facts that became public only in the last few days:
In late October, it became known that in two cities in the province of Idlib, Maaret-Masrin and Guzl, warehouses with chemical weapons were identified. Both of these settlements are still under the control of the terrorist organization "Dzhebhat al-Nusra" (* banned in the Russian Federation).
According to the Syrian Defense Ministry, the militants are also capable of producing artisanal chemical munitions. The range of such projectiles launched from rocket launchers is about 15 kilometers.
Riyad writes that ISIS militants tried to use chemical weapons in Deir ez-Zor (*). In particular, it is said about a mined bus in which there were ammunition with toxic substances. Mine clearance was carried out by Russian specialists.
From the material:
Recently, chemical weapons were found in the center of the country. In the east of Hama province, near the village of Jabal Belaas, units of the Syrian army discovered huge stores of chlorine gas, which the militants of Dzhebhat al-Nusrah (*) were going to use against the civilian population. In the northeast of Hama, terrorists still managed to use toxic substances against government forces. Fortunately, the Assad army has been prepared for this. It is characteristic that this
news
sold not only in the Syrian media, a detailed publication was published in the Iranian news agency "FARS". Only now Western journalists are silent again.
Indeed, besides the investigation of the events in Khan-Sheikhun and Umm-Khosh, the UN-OPCW Commission for some reason does not conduct any other investigations on the use of toxic substances.