The US Embassy in Riga on Twitter publishes a "warning" about why the Russian language should not be used for correspondence in the Global Network, including groups in social networks. The US diplomatic mission, referring to the report of the operational working group on strategic communications in Europe, StratCom, reports that allegedly 60% of messages in Russian on Twitter are generated by robots.
At the same time, it is stated that English-language bots are active "only" on 39%.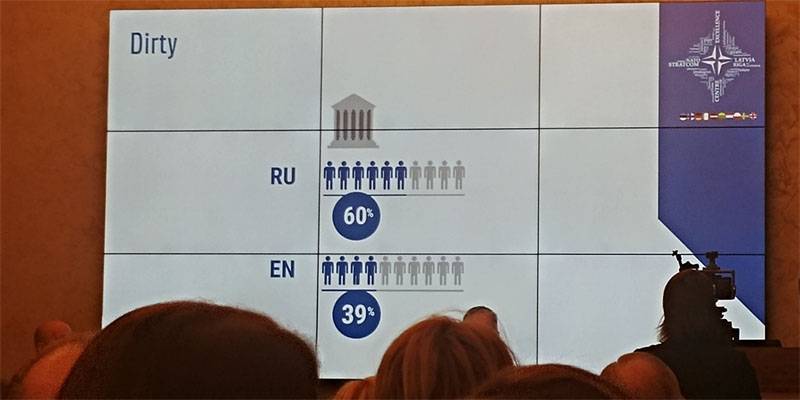 In fact, we are talking about an attempt to present not only Russia, but even the Russian language itself, as something dangerous, like something that must be absolutely abandoned, since it "carries a threat." The same agency declares massive "attacks by pro-Russian trolls."
Recall that earlier a study was conducted in which values ​​are given to reduce the number of Russian speakers in the world. Over the past two decades, the number of Russian-speaking people around the world has decreased by about 50 million people! Now pro-NATO structures in Europe are trying to declare that Russians are using social networks with messages on 60% of network robots in order to "catch the gullible Europeans". In the end, everything will again be reduced to the idea of ​​the need to additionally throw off the opposition to the "Russian threat."