The St. Petersburg company has developed new autonomous air conditioners for warships of the Russian Navy.
According to the press service of the developer, the new devices will not only maintain the desired temperature in the spaceships of ships, regardless of the weather overboard, but also automatically maintain static pressure in the air ducts of the air conditioning system. Previously, this technology was not used in domestic shipbuilding.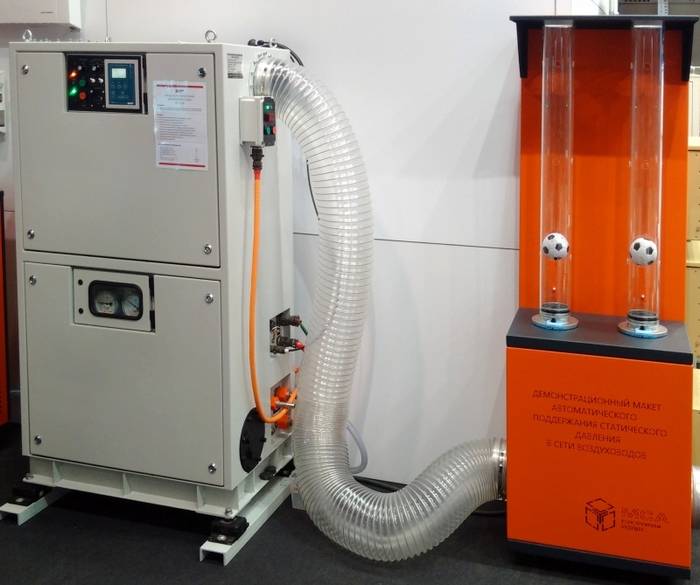 automatic pressure maintenance demo
It is noted that one of the features of air conditioners manufacturer calls the ability to maintain a constant pressure of air in each of the premises. This is achieved by automatically controlling the regulation of the supplied air pressure in each of the cabins and compartments that the air conditioner serves.
Independent air conditioning also differs from domestic counterparts by a much smaller mass due to the aluminum case and frameless design. In addition, it provides the ability to adjust and control parameters from the main control system of a warship.
Various tests of the device are underway, after which the air conditioners will pass military acceptance and begin to be delivered to the ships of the Russian Navy.