The prototype of a strategic missile-carrier Tu-160М2, made from the Soviet past, took off for the first time from the airfield of the Kazan aircraft plant in February 2018. This was reported by a source in the Russian military-industrial complex.
The aircraft with the production number 804, made from the Soviet backlog, will be rolled out of the final assembly shop of the Kazan Aviation Plant and transferred to the flight test station in November of this year. It is planned that in February next year he will make the first flight from the airfield of this enterprise.
- Said the source agency.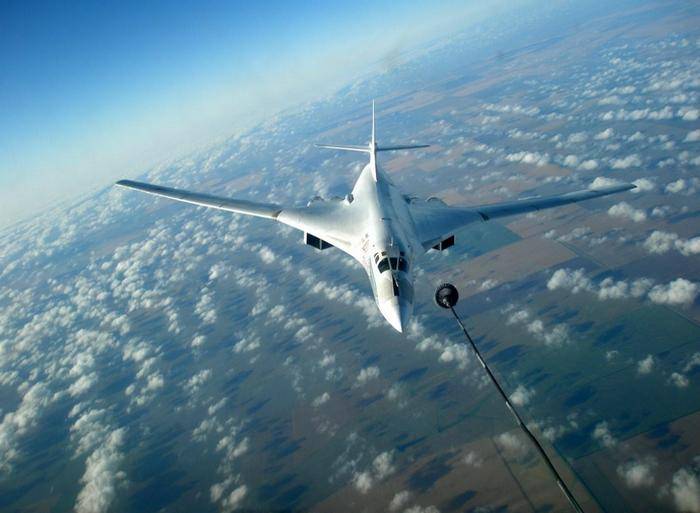 He clarified that this "will be a combat vehicle capable of performing the same tasks that the Tu-16 160 are in the ranks".
The 804 machine will be later upgraded to the Tu-160М2 version.
- added a source.
In 2015, it became known about the decision to resume the production of Tu-160 bombers in the upgraded version of Tu-160M2 and postpone the completion of the development of the new generation PAK DA bomber (promising
aviation
long-range aviation complex) at a later date. The Ministry of Defense of the Russian Federation reported that the serial production of the Tu-160M2 should begin in 2023. At the same time, the Russian Aerospace Forces plan to purchase at least 50 of these machines. Viktor Bondarev, who previously held the post of commander of the VKS, said that the Tu-160M2 could take off for the first time at the end of 2018.
The Tu-160 is a strategic bomber carrying a cruise missile that can be equipped with nuclear warheads. Together with the missile carrier Tu-95MS is part of the country's strategic nuclear forces, along with ground-based missile systems and submarines. Earlier, Deputy Defense Minister Yuri Borisov said that all 16 Tu-160, which are in service of the VKS, will be completely modernized, reports
TASS
.