From 11 to 14 in November, the three US Navy carrier groups will conduct maneuvers in the western Pacific Ocean, reports
RIA News
press service of the Seventh
fleet
.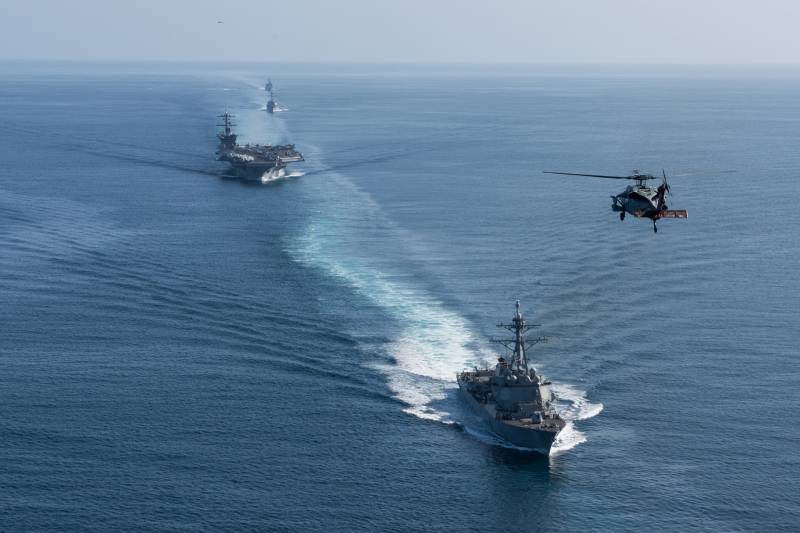 Aircraft carriers Ronald Reagan, Nimitz and Theodore Roosevelt are involved in the exercise.
This is a rare opportunity - to arrange exercises with two aircraft carriers, and even more rare - when there are three,
quoted by the press service of the commander of the US Pacific Fleet, Admiral Scott Swift.
Strike operations involving several aircraft carriers are very complex, and these exercises in the western Pacific show the unique capabilities of the US Pacific Fleet and our iron will to defend the interests of the security and stability of the region,
added on.
The last time such maneuvers involving the three aircraft carrier groups were held in 2007, near the island of Guam. The current teaching coincided with the tension around North Korea.