Fighters of special units of the Ministry of Internal Affairs of India will be trained in the Russian center of mountain training of the Rosgvardia "Hatsavit" in the Krasnodar Territory, according to
News
.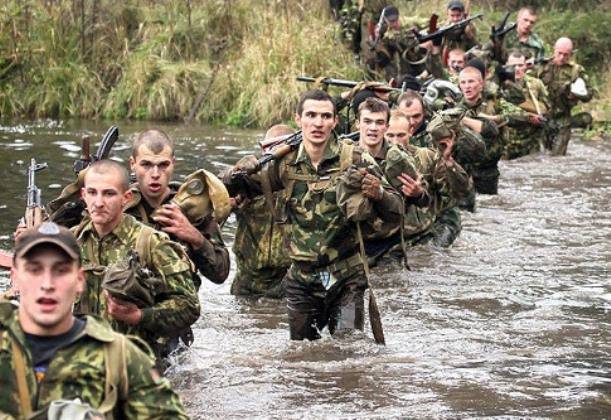 Archive photo
For India, the issue of combating terrorists in the highlands remains highly relevant.
The Rosguards stressed that "it is not just about training, but about the exchange of experience in the learning process, since the Indian special forces traditionally have a high level of mountain training." The joint work will take place within the framework of international cooperation and exchange of experience between the Rosgvardia and the Ministry of Internal Affairs of India.
The location of the center allows you to study the features of the conduct of hostilities, the performance of reconnaissance and special tasks in mountainous and wooded areas at altitudes up to 1000 m.
"The center of special pride is a special mountain-assault strip with a length of 1500 m. This is an obstacle course designed to build skills and techniques to overcome various obstacles in mountainous and wooded areas," the newspaper notes.
Successful performance of combat missions in mountain conditions depends on the training of personnel. Mountainous terrain makes combat operations more difficult. In addition, harsh climatic conditions have a negative impact on the actions of the troops. The soldiers of these units are required to have greater physical endurance, observation, the ability to navigate in the mountains, forecast the weather, transport the wounded, sit safely in camps for the night, know the characteristics of the mountainous terrain,
told military expert Vladislav Shurygin.
According to another expert, Peter Topychkanov, pockets of terrorist activity are found practically throughout India.
Pakistan's separatists and Islamists operate in Kashmir; in the east of the country, mainly in West Bengal, well-armed Maoist guerrillas are active in the mountainous terrain. Finally, in some regions, especially in the state of Assam, the problem of spreading the ideology of radical Islamism, which penetrates into India from Bangladesh, is becoming ever more acute. The current Indian authorities have relied on a military solution to the problem of terrorism, and at the same time they attach great importance to foreign experience,
said Topychkanov.