Aviation
the Russian Knights group arrived in Dubai to perform as part of the program of the Dubai Airshow 2017 international air show, reports
press office
Ministry of Defense of the Russian Federation.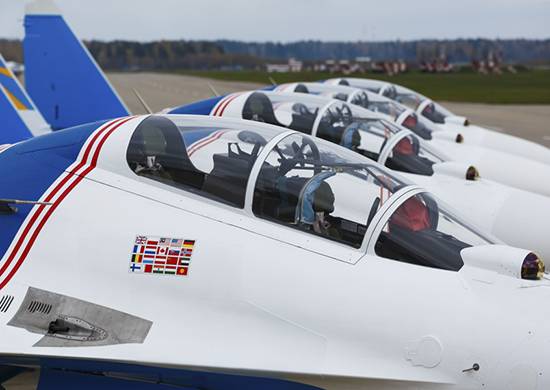 The crews of the aerobatics aviation group "Russian Knights" at the newest multi-purpose fighters Su-30CM performed a flight to the United Arab Emirates to participate in the international air show "Dubai Airshow - 2017",
says release.
It is reported that "the flight from Kubinka near Moscow passed with two intermediate landings in a combat order after the IL-76 leader aircraft, which delivered to the venue of the international exhibition engineering and aviation service specialists and engineering and technical equipment."
As part of the air show, the crews of the Aerospace Force "will fly as part of a flight and demonstrate the super-maneuverable capabilities of the newest Su-30CM fighter aircraft," the press service added.
Dubai Airshow - 2017 will be held in Dubai from 12 to 16 in November.