Moscow's position regarding the extension of the mandate of the Joint United Nations and OPCW Investigation (IDA) chemical attacks in Syria effectively protects terrorists who continue to use poison in this country, reports
TASS
statement by White House spokesperson Sarah Sanders.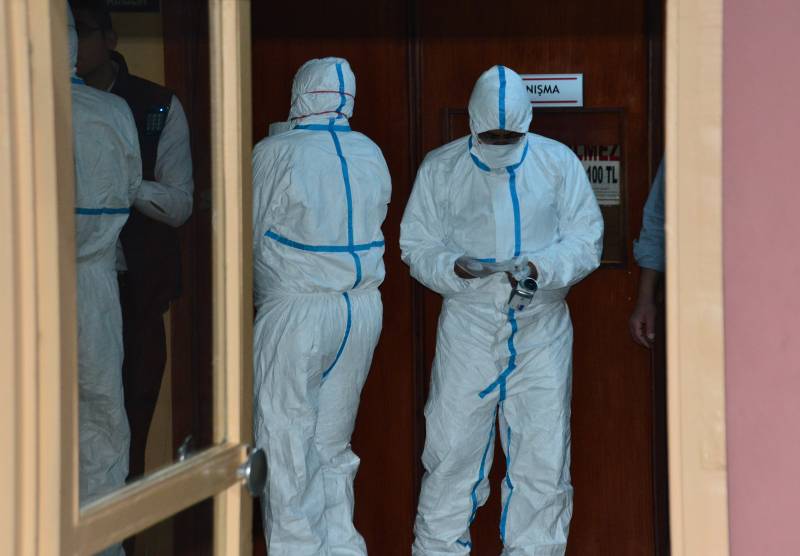 Countries that do not support the extension of the mandate of the RMC or are trying to weaken it, such as Russia, protect the Assad regime and the terrorists who continue to apply chemical
weapon
. We urge Russia to change course before the term of office of the RMC expires. And we believe that all responsible countries should vote (at the UN Security Council) for the extension of the term of office of this crucial mechanism,
said sanders.
According to her, further decisions regarding IDA "should be aimed at ending the political game, contribute to achieving the collective goal of stopping the use of chemical weapons", as well as "strengthening the principles that underlay the elaboration of the Convention on the prohibition of the development, production , the accumulation and use of chemical weapons and their destruction. "
Sanders pointed out that the OPCW, in its new report released on Friday, confirmed the use of poisonous sarin gas in the village of El Latamin in Homs province 30 March 2017.
Despite the fact that these conclusions, unfortunately, are not a surprise for the United States, they are still alarming. El-Latamin is located approximately 10 miles (16 km) from Khan-Sheikhoun, where the Assad regime used sarin against its own fellow citizens only five days after that,
she added.
The term of authority of the CID expires on November 17. On November 2, the Russian Federation and the United States submitted to the UN Security Council draft resolutions on the extension of the term of authority of the RMC. Mutually exclusive documents provide for the extension of the mandate of experts for different periods: the Russian - until 16 May 2018 of the year, and the American - for 24 a month after the adoption of the resolution. At the same time, the text of the United States contains the threat of taking measures under Chapter VII of the UN Charter (allows for the introduction of sanctions and the use of military force).