It became known that the US Congress approved the project to create a new medium-range missile. US parliamentarians agreed to allocate funds for this program, announcing that Russia "violated the agreement on the elimination of the INF". This is a typical American principle of relations, when contracts are signed by two parties, including the United States, and ultimately only one party fulfills them, and this is not the United States at all.
So it was with the treaty on the elimination of the INF Treaty, so it was with the treaty for the destruction of the chemical
weapons
. Russia has eliminated all its chemical arsenals ahead of time, allowing American experts to enter the sites. And in the United States they still claim that "there are no funds for the destruction of chemical weapons." This is despite the fact that the congressional approved US military budget for 2018 a year is almost 600 billion dollars.
At the first stage, Congress allocates 58 million dollars for the development of a medium-range land rocket. In this case, the interpretation looks "wonderful":
Congress gives permission to implement the project to create a medium-range ground-launched missile, but does not oblige the Pentagon to carry out such developments.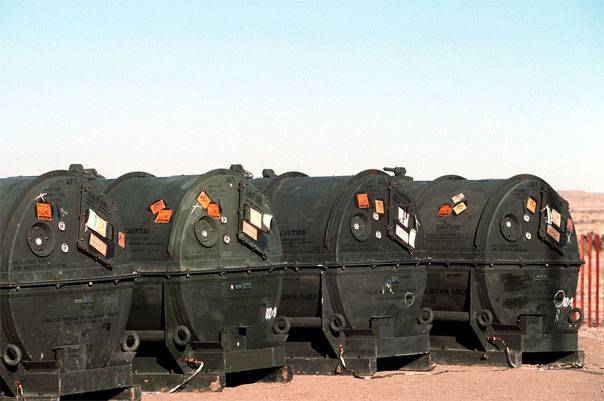 Such a turn, according to the United States themselves, allows us to say that they "do not violate the INF Treaty."
The logic is amazing: here you have a 58 million dollars to build a rocket, but don't say that you will create this rocket ... Are American taxpayers held for idiots?