Announcing that he is going to go to the polls as a presidential candidate, Ksenia Sobchak continues to burn the verb. Earlier, Sobchak stated that Crimea belongs to Ukraine, but today the TV presenter decided to add new informational reasons to her "electoral program", which is actually absent.
According to Sobchak, she supports the American sanctions imposed against Russia. Sobchak expressed her opinion in an interview with an American television channel.
CNN
, which US President Donald Trump calls "fake news":
I think that Russia is responsible for the terrible international relations that have developed. We have violated the rules of international law, according to international law.
Then Sobchak repeated the statement made earlier:
Crimea is Ukrainian.
After Sobchak expressed her concern that in the United States, introducing sanctions, do not share the Russian authorities and the Russian people.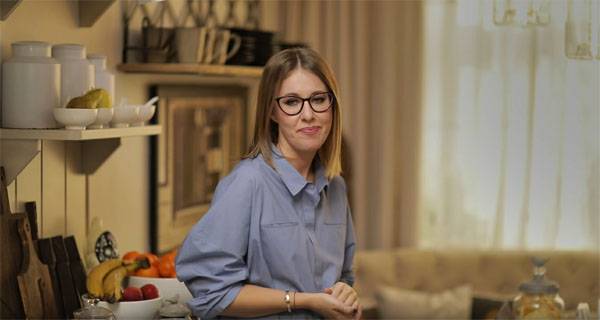 From the interview:
I support these sanctions. Another thing is that, for example, now students in Russia cannot get an American visa, this is unfair to them, because why should the Russian people be punished for the policies of a person whom they don't support.
Recall that November 7 of its willingness to participate in the elections as a candidate, said the leader of the Communist Party Gennady Zyuganov.