The European Commission has published material in which it is stated that it will take measures to connect all gas pipelines passing through the territory of the EU, under European standards. First of all, we are talking about compliance with the so-called 3-th energy package, which implies the need for competitive supplies.
The published material stated that Brussels "will always support the transit of Russian gas through the territory of Ukraine."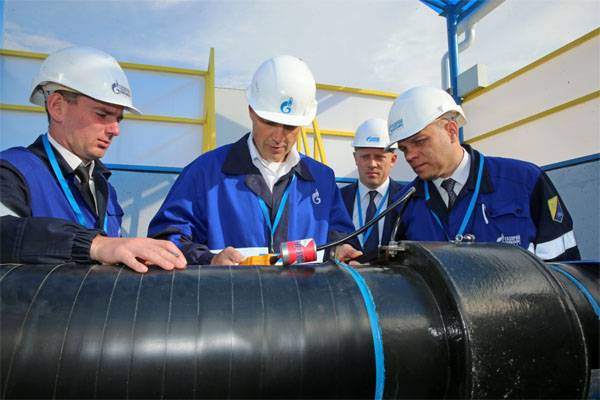 The statement contains comments on the project of the Nord Stream-2 gas pipeline:
Gas imports to the EU will remain stable until 2030, due to optimization of domestic fuel consumption. Given that the EU has created the necessary infrastructure for the supply of gas, including the supply of liquefied natural gas (LNG), we consider the Nord Stream-2 project a pointless prospect.
The same material states that this does not negate the possibility of the EC to negotiate with Russia to create a legal framework for the construction of the Nord Stream-2 gas pipeline. The Russian Foreign Ministry said that the attempts of the European Commission to obtain on behalf of the whole EU the right to negotiate the Nord Stream-2 are groundless.
Indeed, where does the EC get such zeal for negotiations, if the EC itself declares that the SP-2 is "hopeless"?
Earlier, international analytical agencies published a report stating that gas consumption up to the 2040 year (the year beyond which no forecasts were made) will grow, including Europe.