The Syrian government army took control of the last major stronghold of ISIL terrorists (* banned in Russia) in the Syrian Arab Republic. We are talking about the city of Abu Kemal, located in the valley of the Euphrates - near the border with Iraq.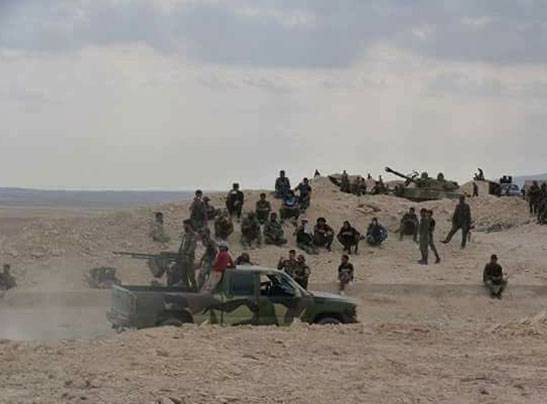 At the moment, Syrian troops are conducting a sweep operation in the neighborhoods of Abu Kemal. The units of the sappers, who are starting to mine the city, arrive in the city. It is noted that the surviving militants before fleeing from the city turned its roads into minefields. The city has a lot of mined buildings and structures.
One of the Syrian officers says that ISIS militants (*) are forced to retreat in the direction of the settlement of Al-Sukariya, located on the east bank of the Euphrates. In fact, this is a village where there are obviously not many chances to gain a foothold in igilovtsy.
Recall that earlier ISIS terrorists (*) near Abu Kemal suffered significant losses. Their positions and infrastructure at the approaches to the city were subjected to repeated airstrikes by aircraft of the Russian aerospace forces, including long-range aircraft
aviation
. Also, Igilovites were struck using Caliber cruise missiles from the Kolpino submarine.