The secretary of the National Security and Defense Council Oleksandr Turchynov made a statement that the tests were conducted on the "newest Ukrainian combat drone. The report said that the unmanned aerial vehicle was created by the state enterprise "Antonov". The fact that Antonov, as an independent state-owned enterprise in Ukraine, de jure ceased to exist even last year, is not mentioned in Turchinov's statement.
From the statement of the former acting President of Ukraine:
Tests of the new combat drone. Development of GP Antonov.
Next on Facebook, Turchinov publishes a video showing a dot flying across the sky. Apparently, this is the Ukrainian UAV, which cannot be removed closer, "for the development is secret."
However, some "secrets" Turchinov reveals. In particular, it says about the name of the aircraft - it is "Gorlitse". It is reported that the UAV is able to rise to an altitude of 5 thousand meters, and the maximum range of flight - more than 1 thousand km.
Link to the video published by the Secretary of the National Security and Defense Council of Ukraine -
here
.
On the website of the National Security Council, the photo of the "combat" drone is shown: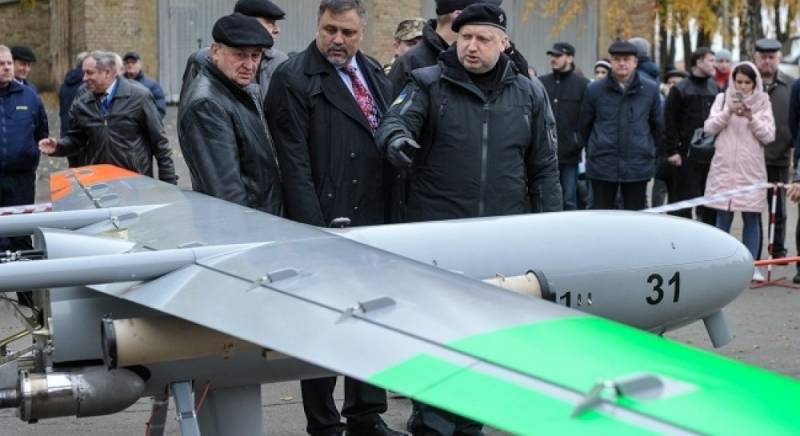 Turchinov announced that unmanned aircraft will allow Ukraine to monitor Russia:
As soon as we complete the operational and operational-tactical level, the next step will be the unmanned aerial vehicles of the strategic level. Because we need to understand what is happening not only in the Moscow region, but also in the Far East, Kamchatka and in other regions of the aggressor country.